GANI 2020 New Products Launch Globally, Which One Do You Like?
15-05-2020
Since the creation of marble tiles in 2009, GANI has been updating its products at the rate of one generation a year with innovative genes and the spirit of keeping improving its products. At present, the new products of GANI in 2020 have been launched, with a total of 8 products, including 5 indoor products and 3 outdoor products. The color system covers the classic "biege, white, grey, brown" and the star featured product "four seasons" of the green system.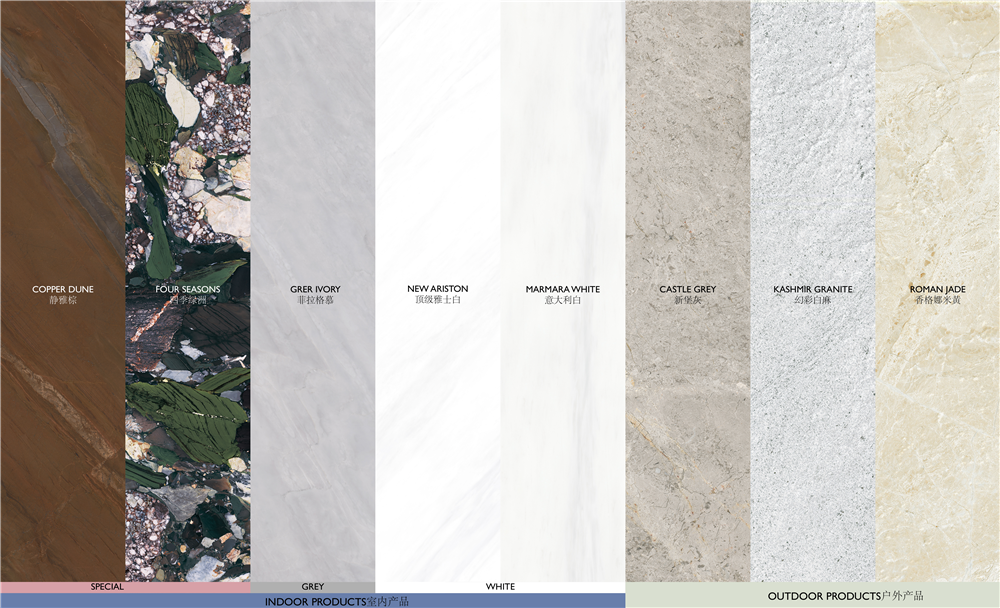 Meet all space and style needs

Random Connected Veins
The concept of connected veins is very popular in the past two years, but there are two conditions to realize it: 1, It must be seamless joint paving or the wide gap will cut the texture into sections; 2, When paving, you need to arrange carefully. Once the texture is not aligned, everything need to be redone!
As early as 2018, GANI first introduced this paving technology in the industry, which reduced the gap between tiles to less than 0.5mm, almost invisible to the naked eye. At the same time, the seamless joint paving also reduced the health and hygiene problems caused by the gap's dirt hiding. It can be said that the seamless joint paving is beautiful and healthy, which is the first step to ensure the connected veins. The second step, in order to reduce the trouble of careful arrangement, GANI 2020 new products innovatively launched the design application of random connected veins.
As the name implies, no matter how the texture is laid, no matter in horizontal or vertical direction, the texture can be naturally connected, infinitely extended, and the whole effect is coherent and unified, so as to get rid of the lack of natural aesthetic feeling caused by the non connected texture. At present, "Four Seasons, Copper Dune and Grey Ivory" three new products of 900x1800 can achieve this new feature.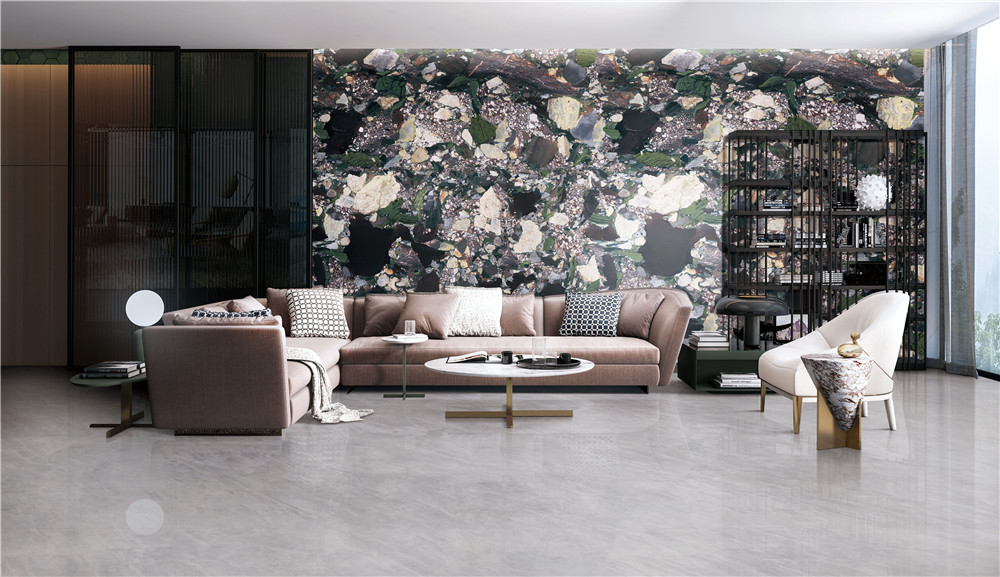 Grey Ivory(floor)+Four Seasons(wall)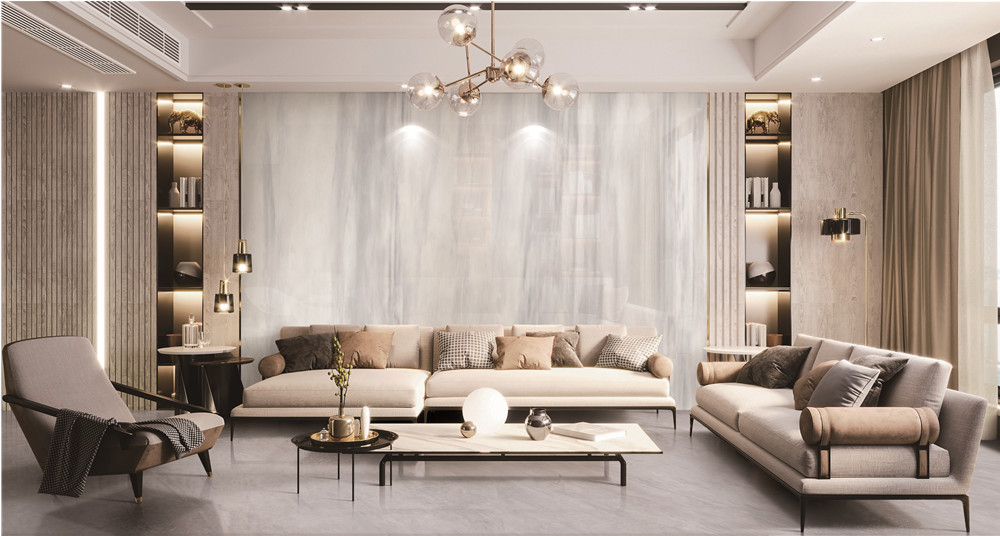 Grey Ivory(floor)+Marmara White(wall)
Build a beautiful home for you, GANI, it's worth trusting!