GANI Marble Tiles In 2019 CERSAIE
16-04-2020
【GANI IN THE WORLD•2019•CERSAIE】During 23rd to 27th September local time, CERSAIE, known as the trend-setter of ceramics development, has its grand opening in Bologna, Italy. As the leading brand in China ceramic industry, Gani was invited in attend CERSAIE for the fifth time as the founder of marble tile, and firstly launched its 900X1800mm new collection with connected veins in Italy. With total extension of the uninterrupted marble pattern, the revolution of tools and digital techniques create the extremely perfect visual effect. This infinite effect is possible only thanks to our zero-joint paving, which allow seamless joints.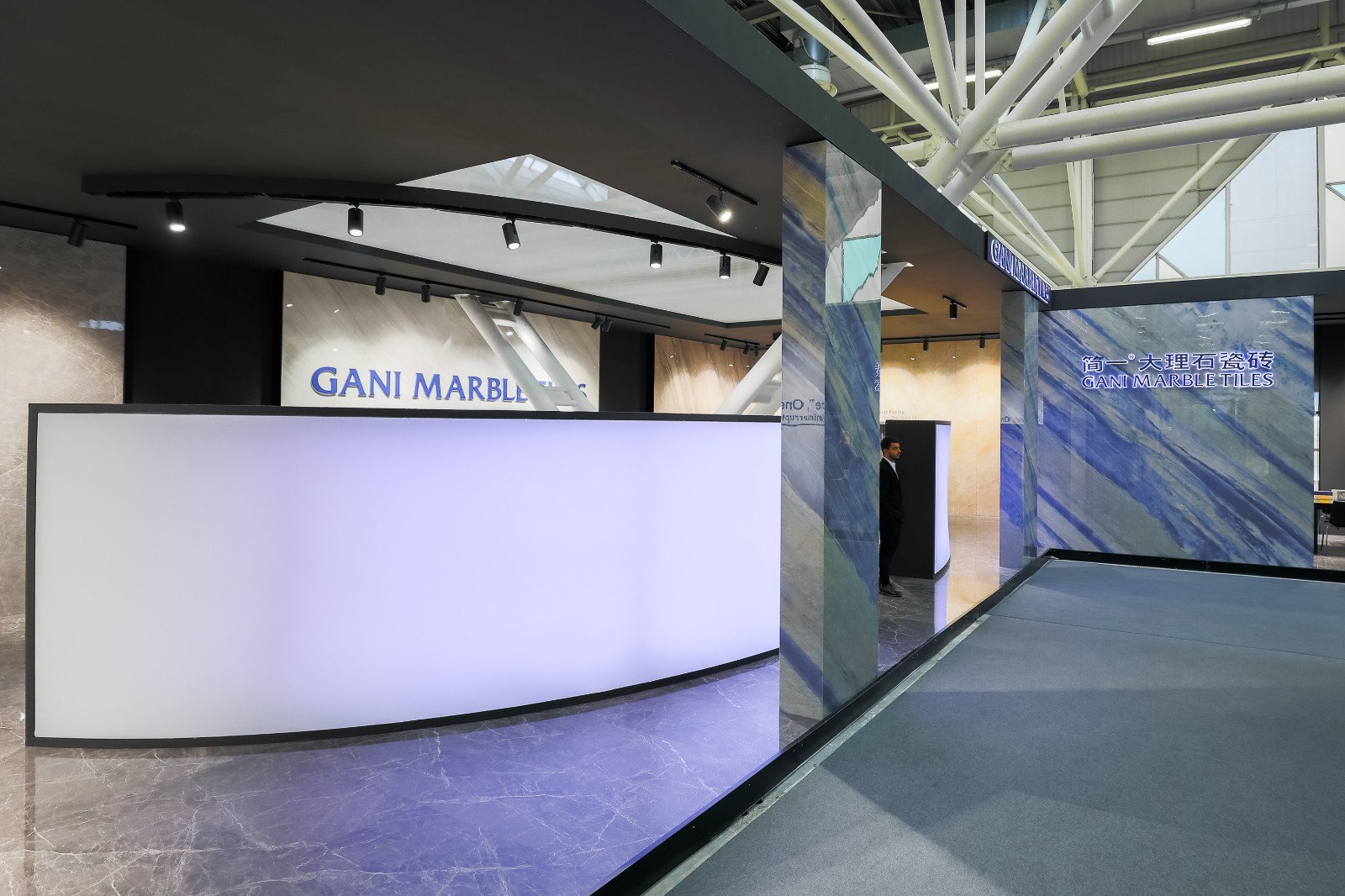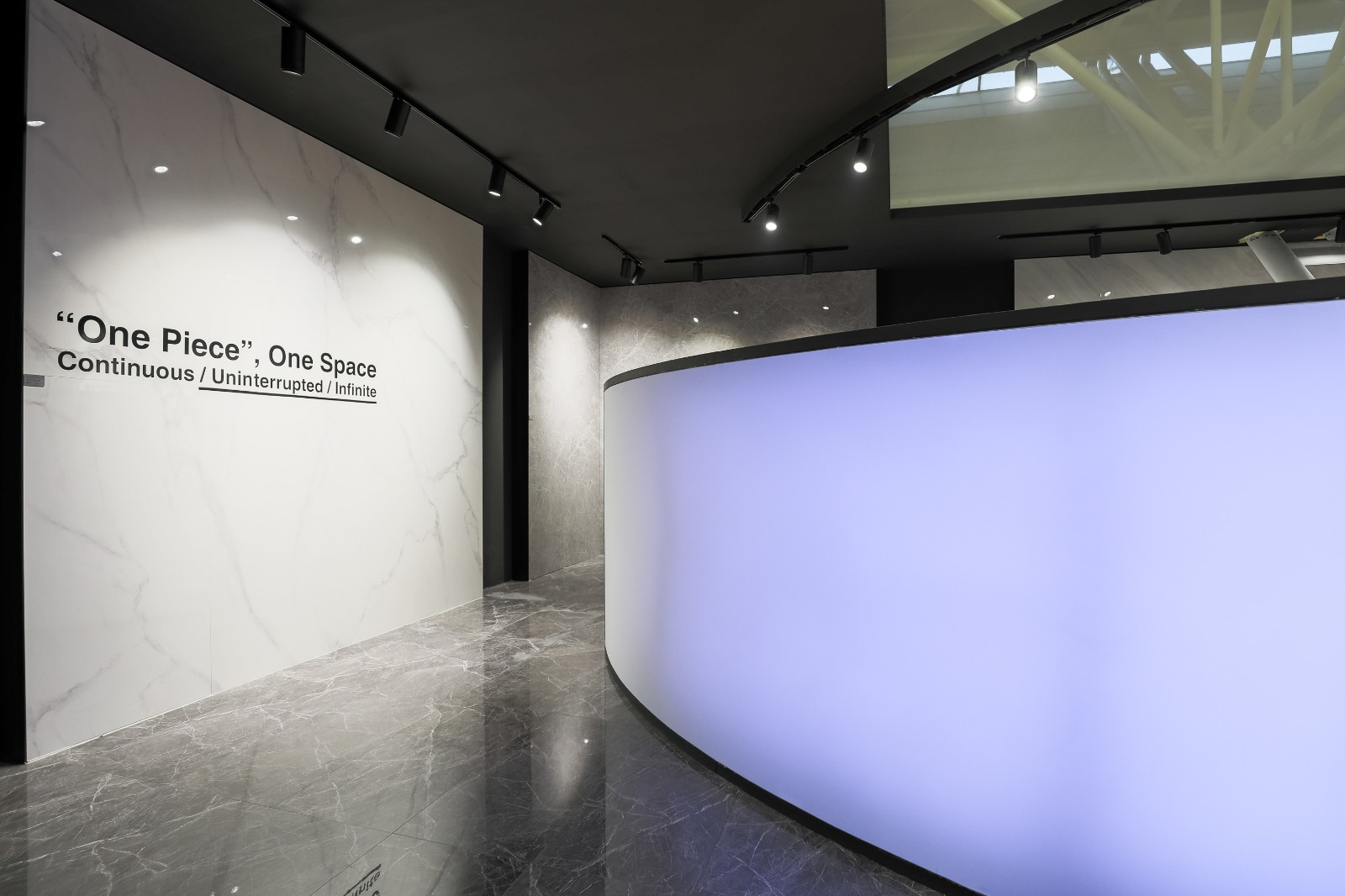 TRANSITION AESTHETICS
The Gani 2019 booth is designed by Stefano and his team. The design concept is based on the research of a new approach to transitions as design topic. Meanwhile, it shows the power of our products. We design the curved wall that welcome you inside the booth with the purpose of mixing the two products and at the same time keep the continuous veins clear and alive. Walking from one side of the wall to the other you will see different mixing levels of the two marbles: from totally white to totally dark but keeping the completed veins as they should be. The wonderful visual experience can provide inspiration for designers to cooperate in different materials and applications.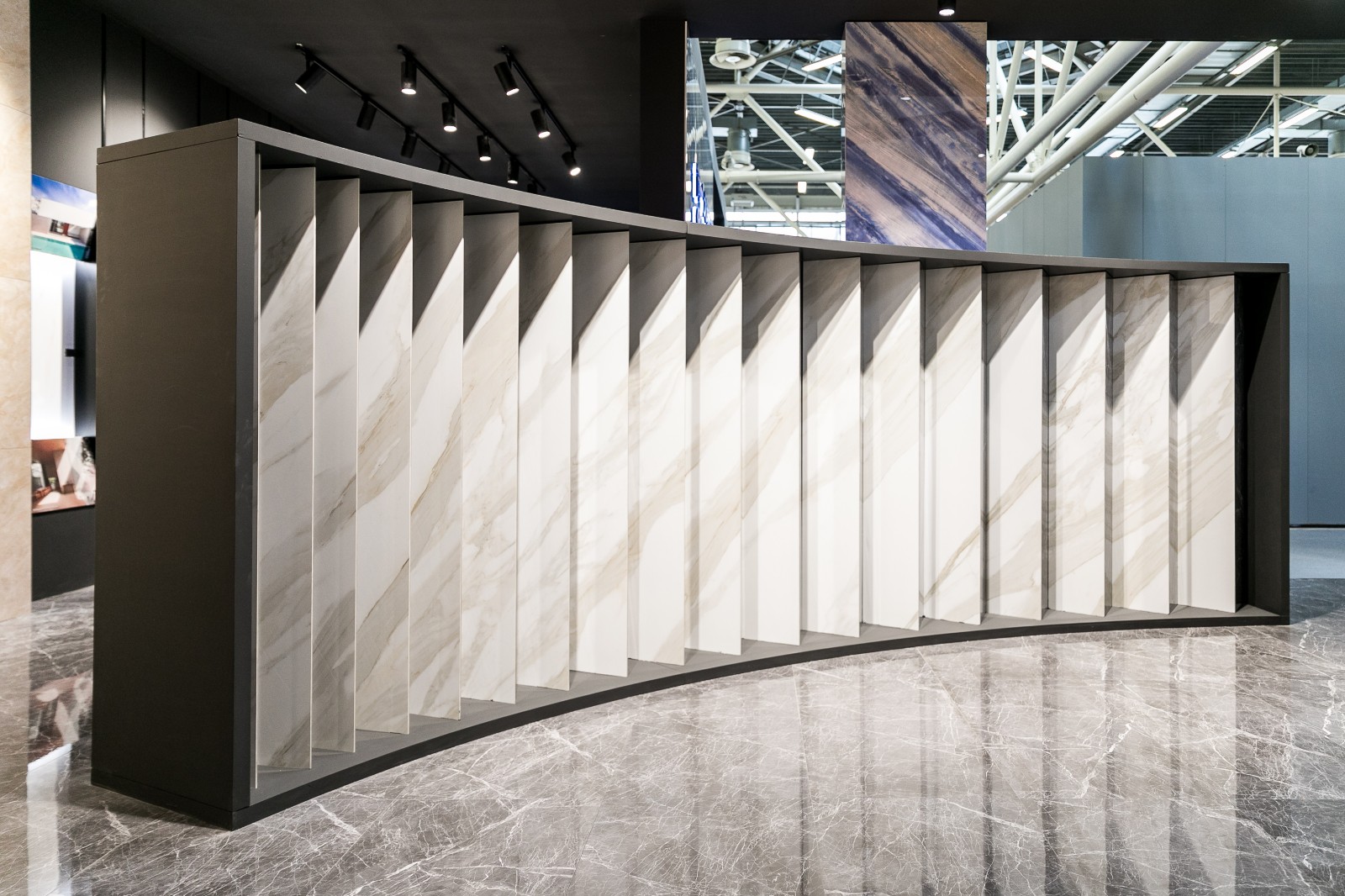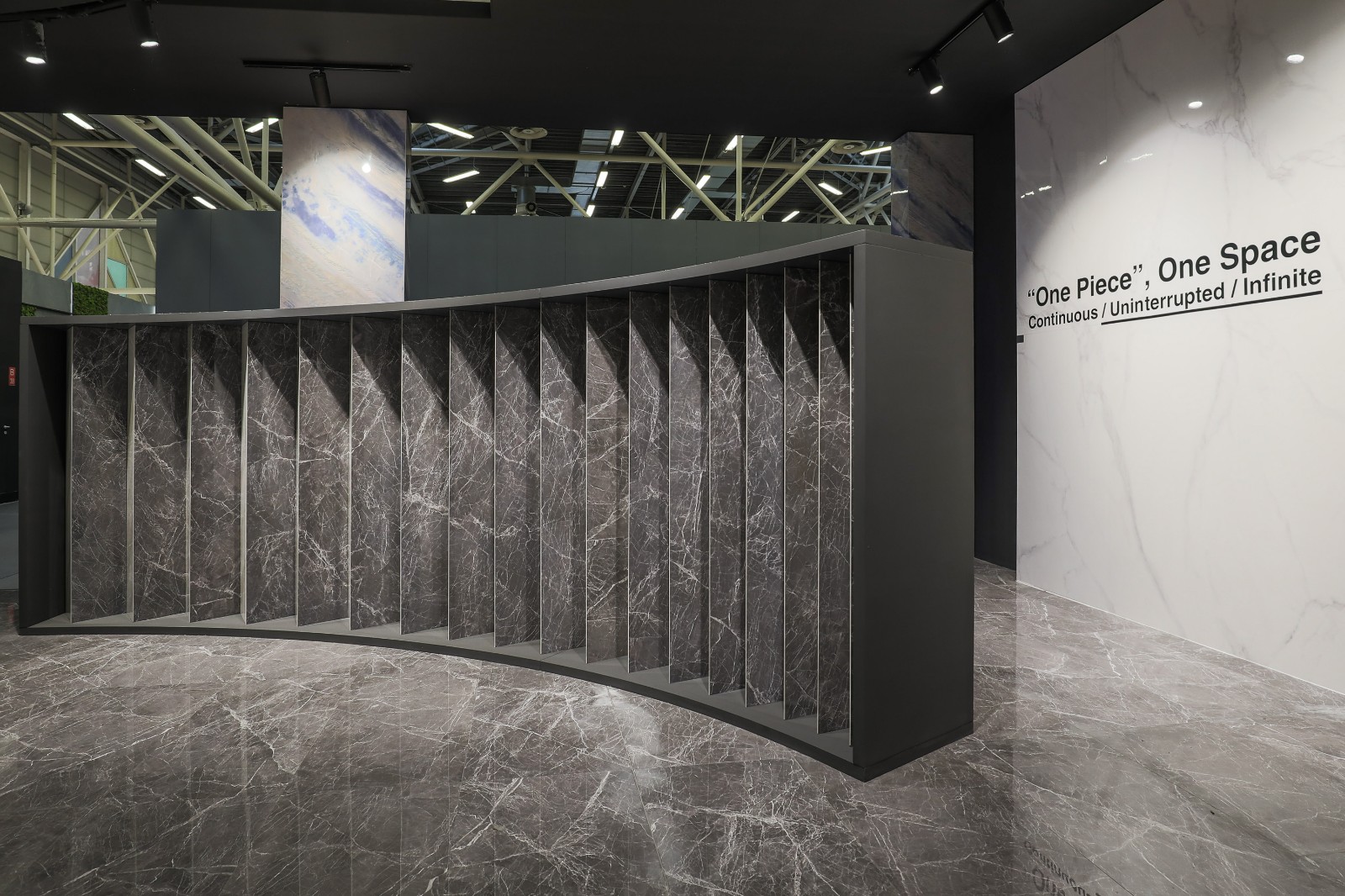 "One Piece", One Space
If larger size is the technology innovation in industry, then we can say that "One Piece, One Space" is a creativity of design thinking, which moving beyond the limit of materials, is a free reverie of human ideas. The exclusive design and application of 900x1800mm with 8 patterns connected veins, is applied with Gani zero-joint paving technology(joint can be controlled within 0.5mm), achieving the oneness sense of natural stone. A space seems to use only " one piece" of ceramic tile, which has won highly praise and recognition.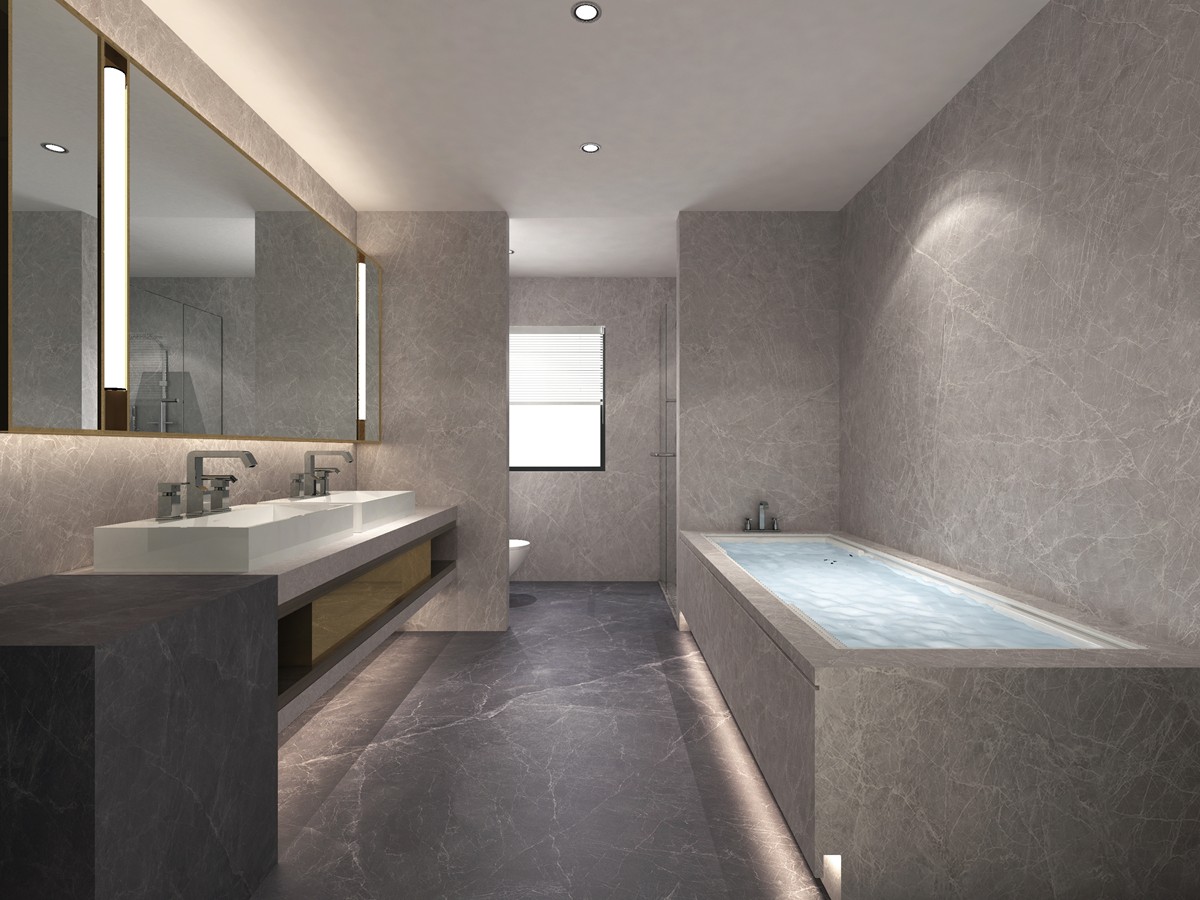 ▲900X1800mm Claros Grey Light/Claros Grey Dark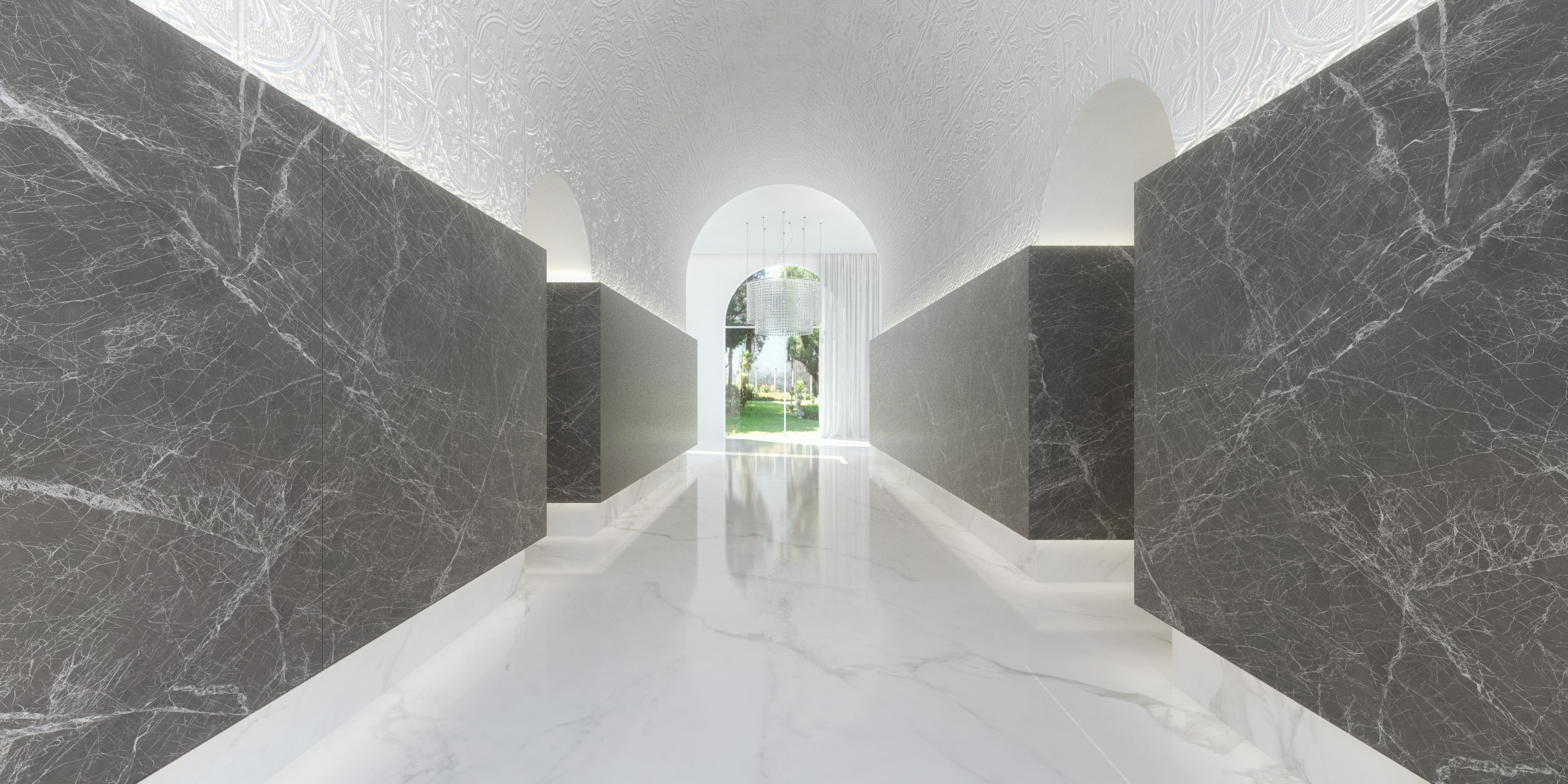 ▲900X1800mm Claros Grey Dark
With 11 years of ingenuity and power of focusing on innovation, Gani stands on the stage of CERSAIE to receive reviews from all over the world, winning the recognition of international profersional platform again. As a leading innovation brand in China, Gani will contiune to dedicate itself for the revival of China Ceramics, let the world behold Gani, behold Made in China.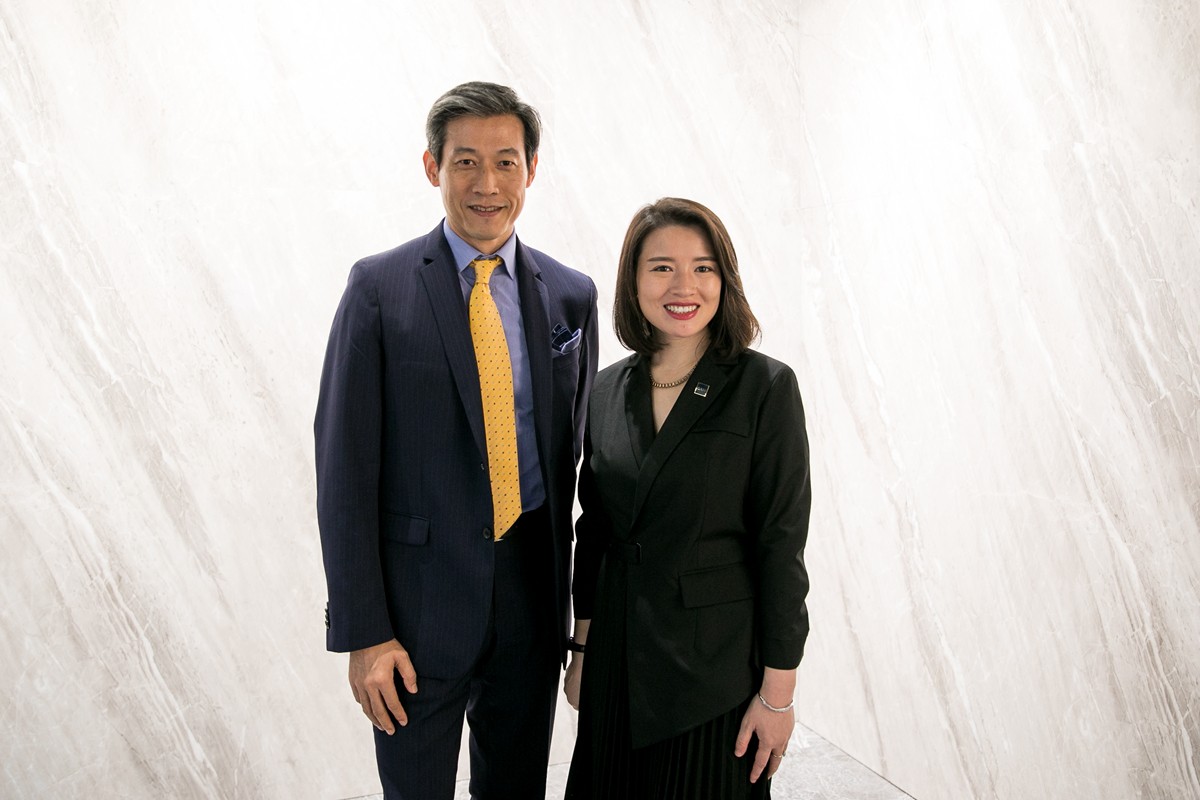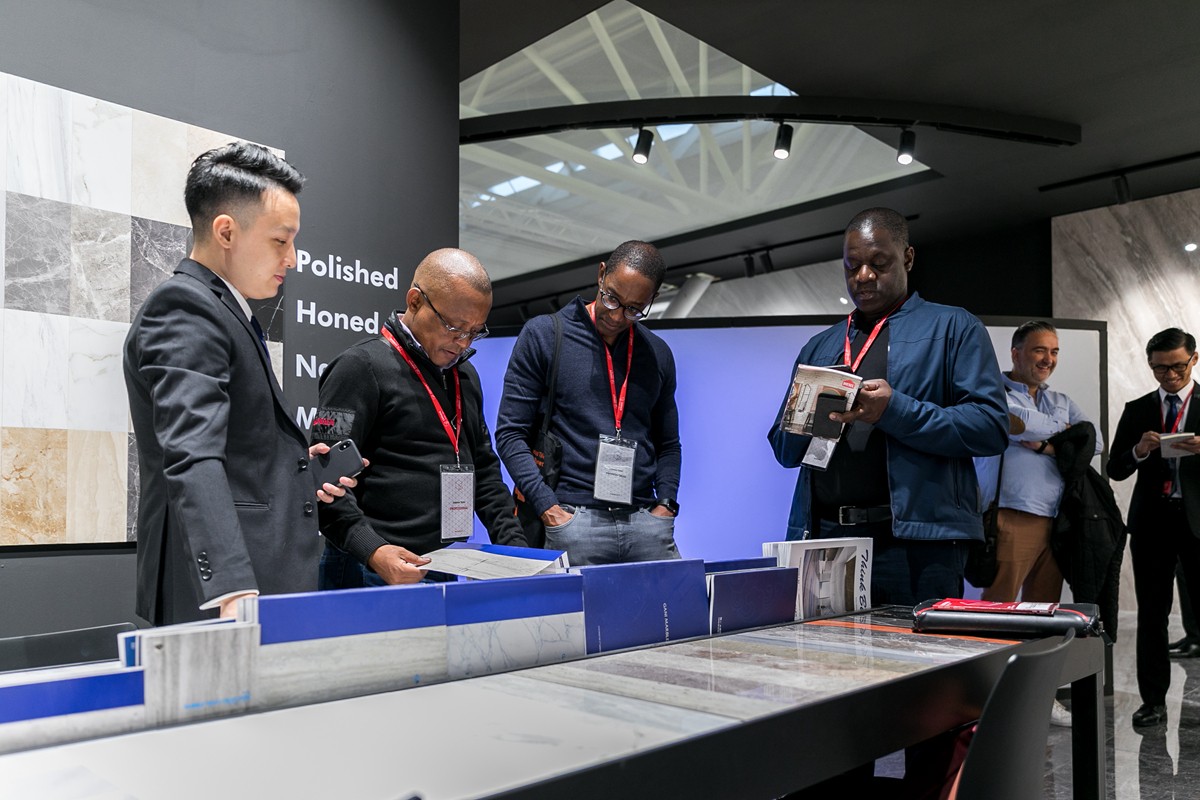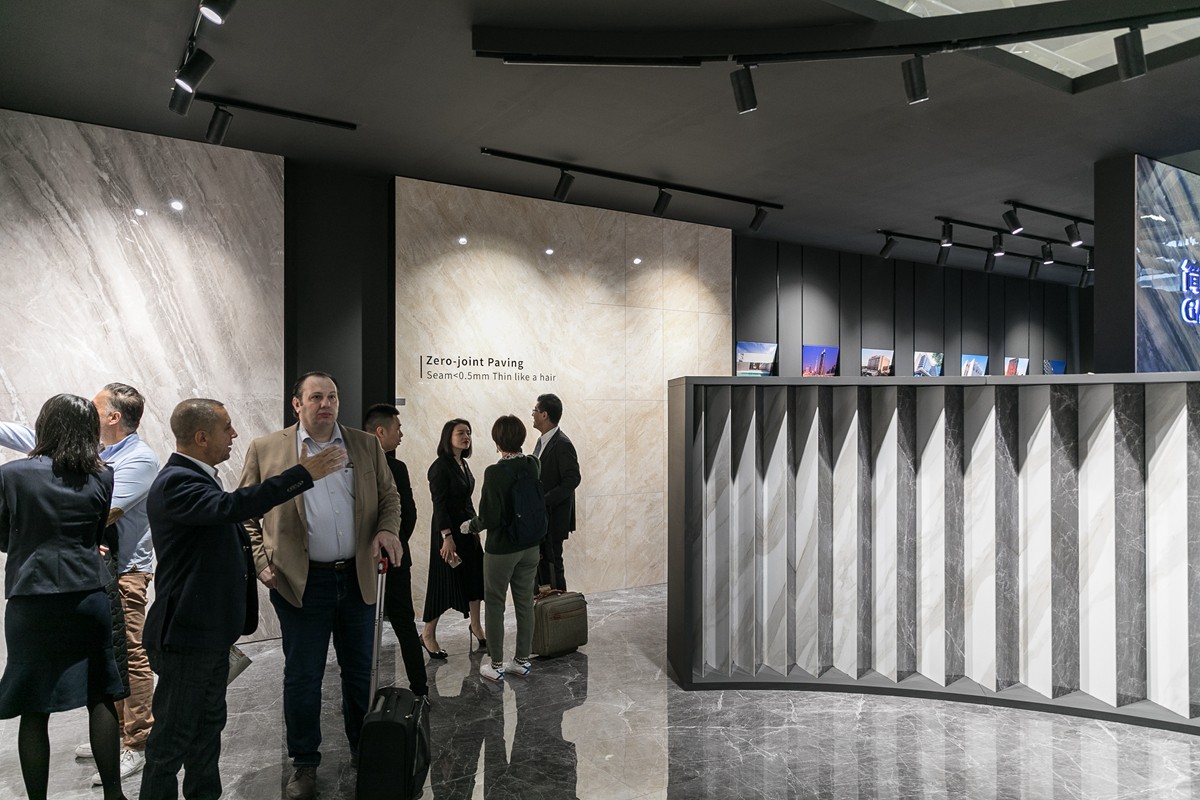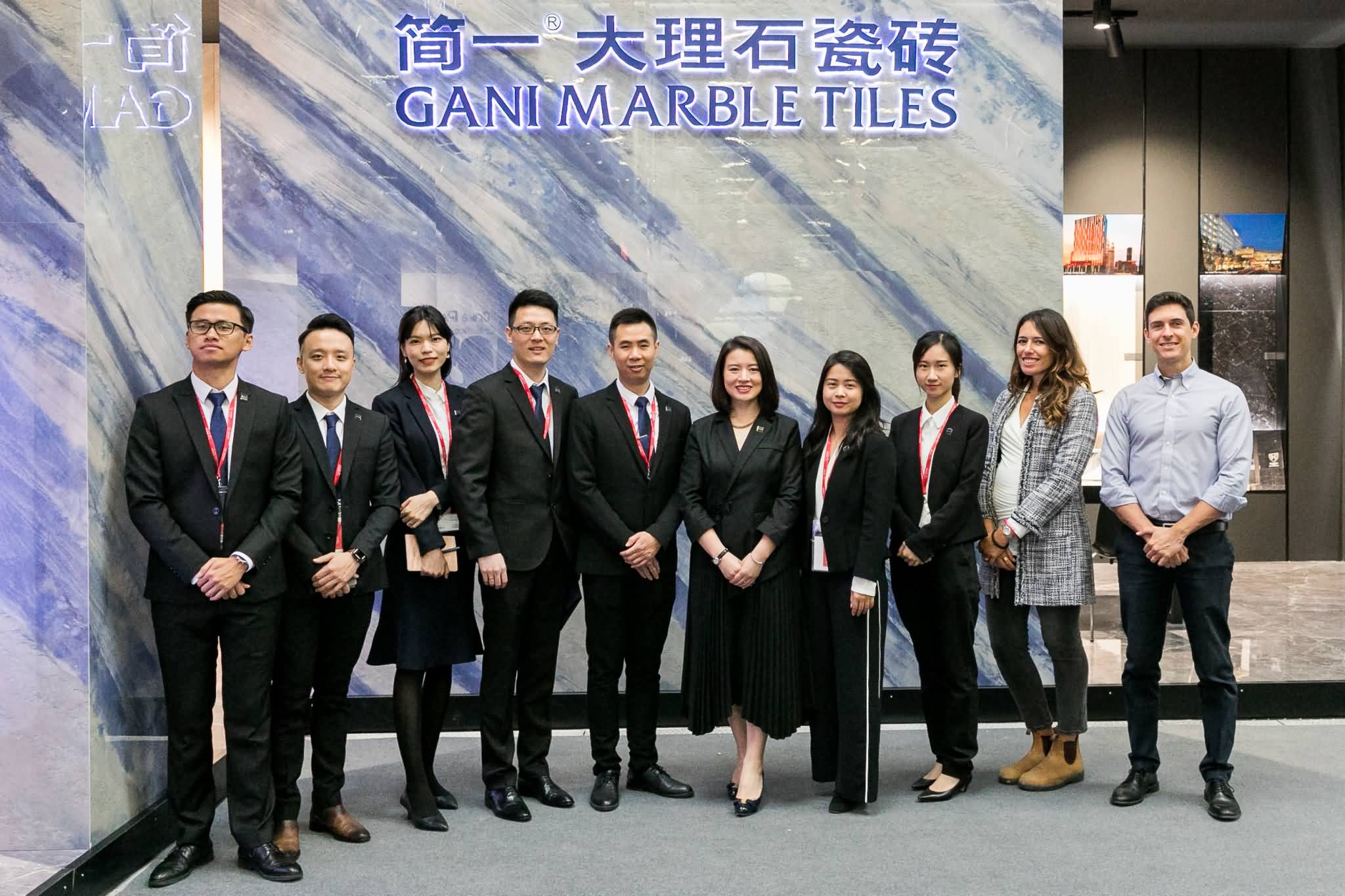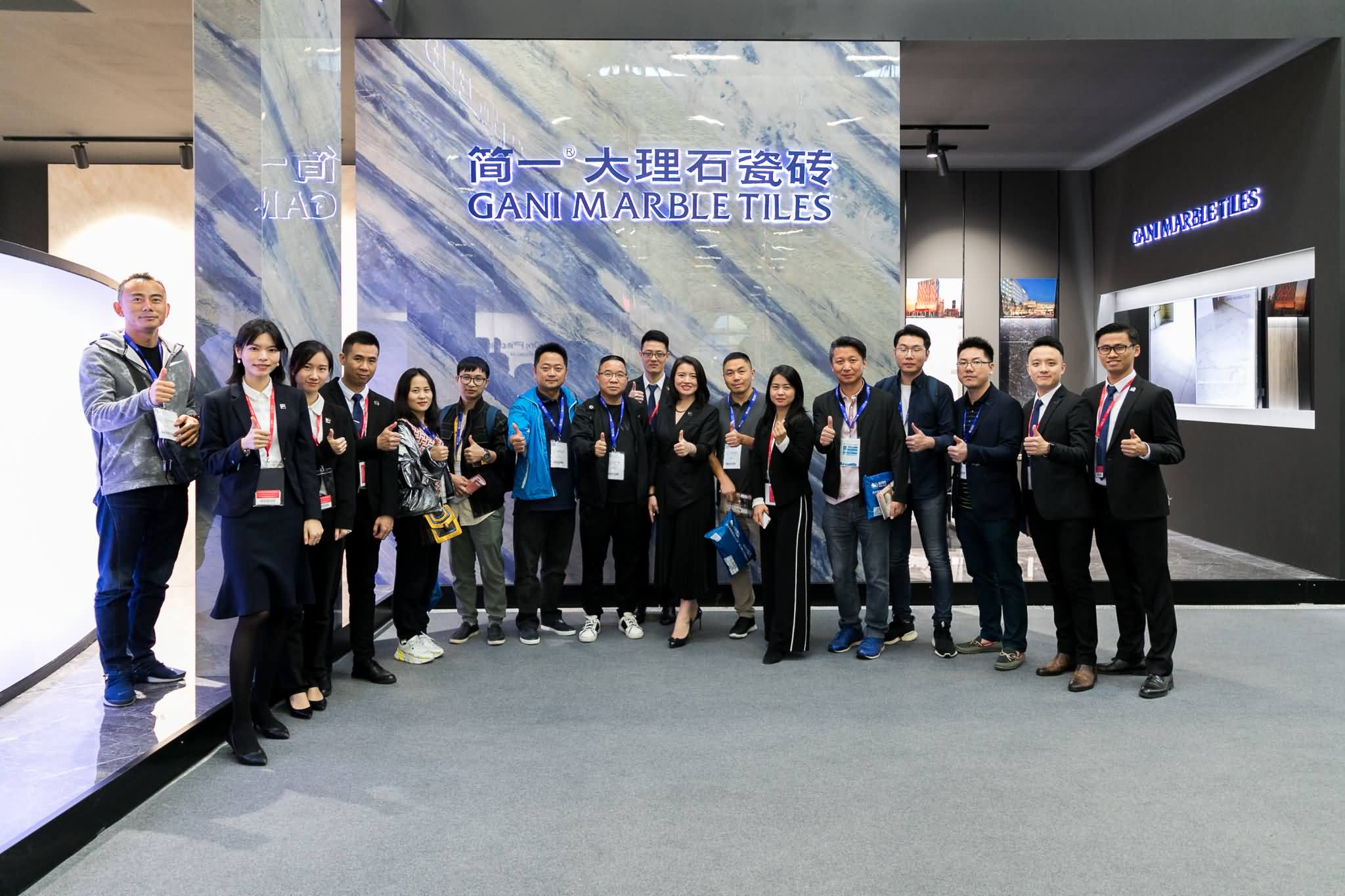 ▲Gani Team Photo