Shanghai Design Dream Show concluded successfully, the seamless joint and connected veins real effect is popular
20-10-2020
"Nature•Symbiosis"
GANI marble tile "Nature•Symbiosis" life museum made a stunning appearance in Shanghai DDS contemporary home trend concept exhibition. The 4-day exhibition ended successfully on September 10. The novel design and eye-catching space effect attracted tens of thousands of visitors. After watching, some visitors said: "your tiles are really beautiful. After watching so many, only Gani can achieve such a realistic texture effect.". There was a huge crowd and attracted much attention.
When visiting the showroom, many designers marveled at the charm of the rare texture of the four seasons. In the space atmosphere surrounded by green plants, it was like walking into the forest. The scene of GANI connected veins and seamless joint has been praised by fans, which truly restores the beauty of natural stone and improves the overall space texture and effect.
"Living space"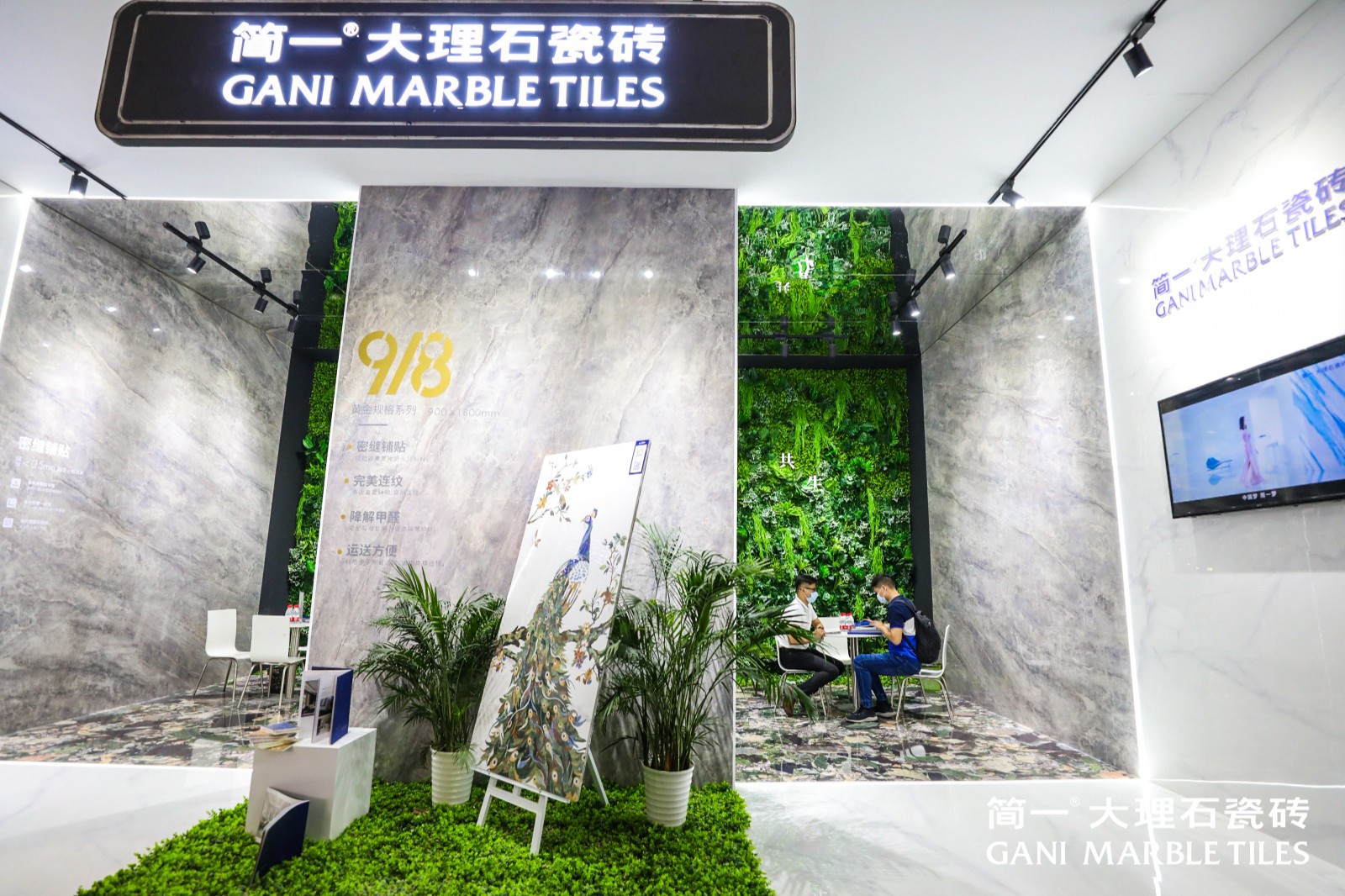 GANI's "nature symbiosis" life hall is a visual space with infinite veins created by green plant background wall and four seasons of 2020 new product. It is integrated with surrounding green hanging vine, peacock seamless joint mosaic and mirror art wall, presenting the living space we yearning for and realizing the harmonious coexistence of human, nature and space.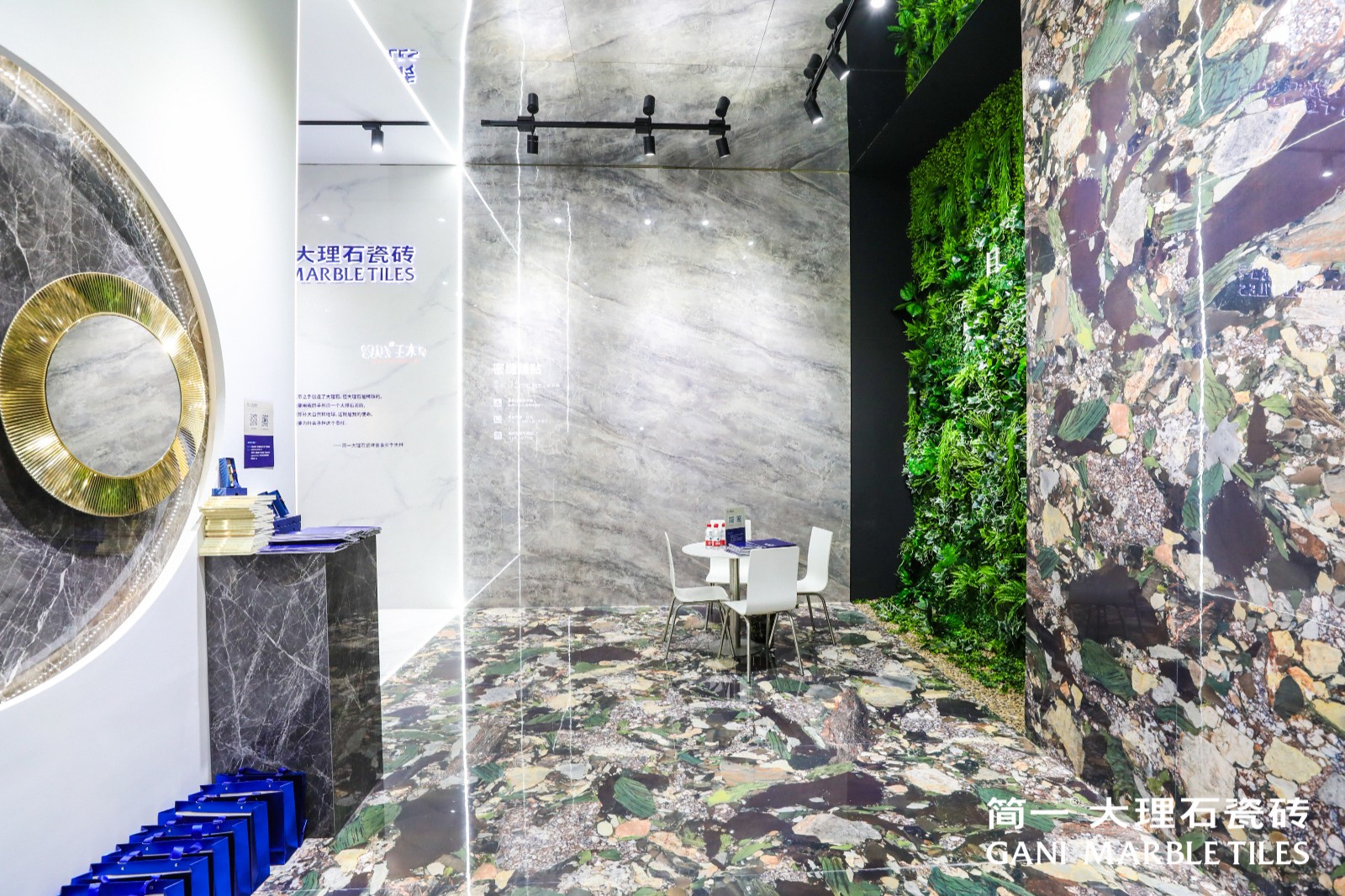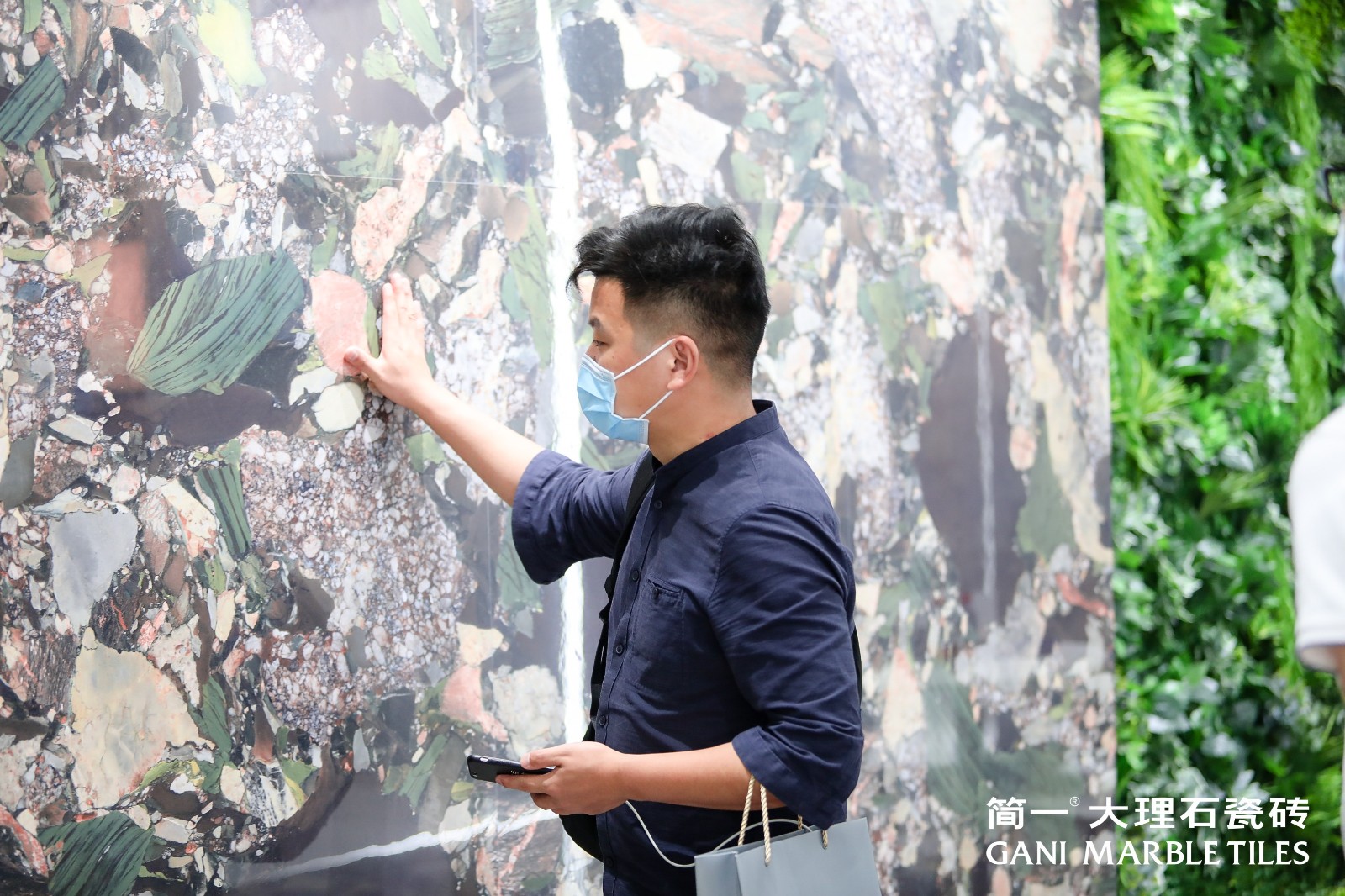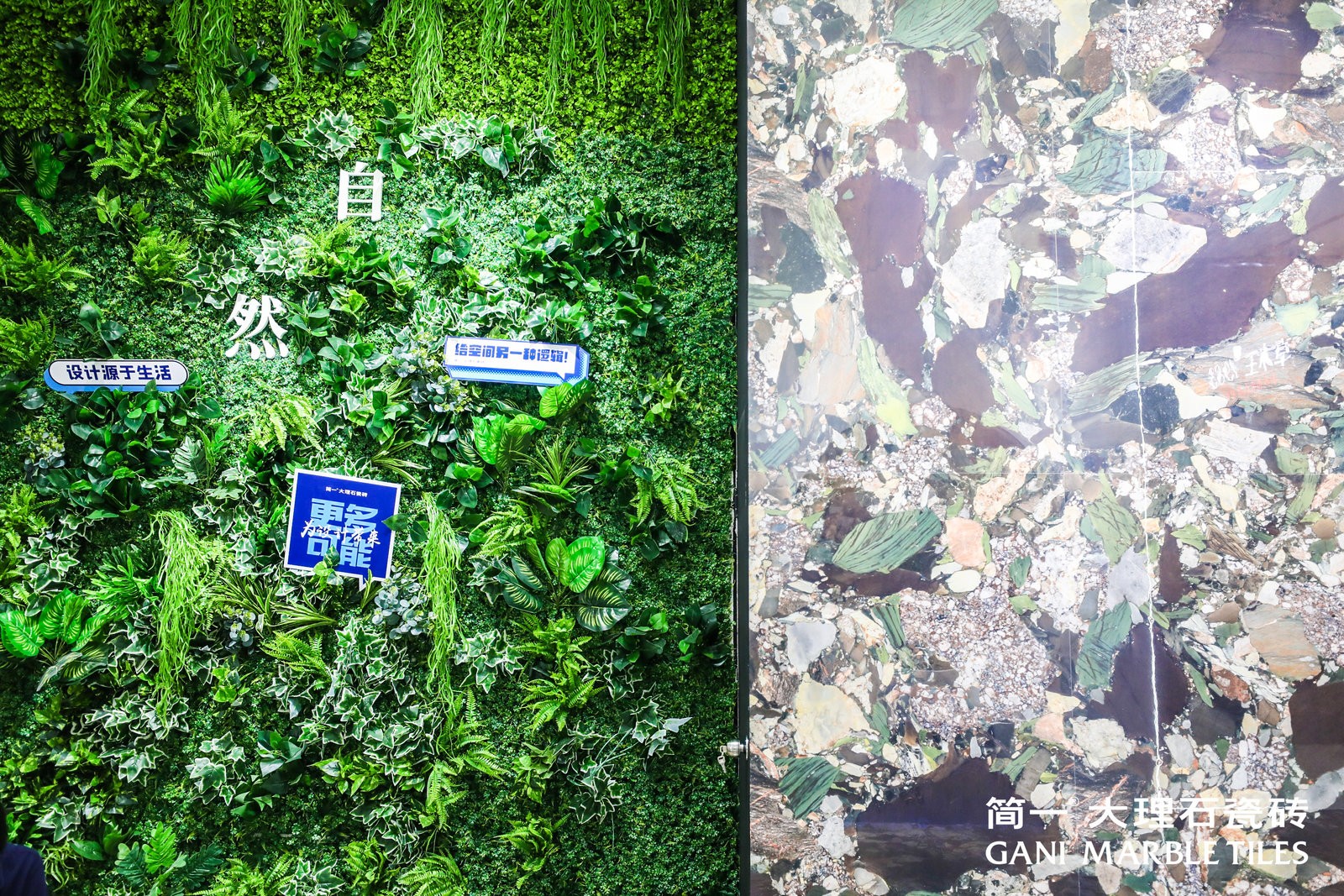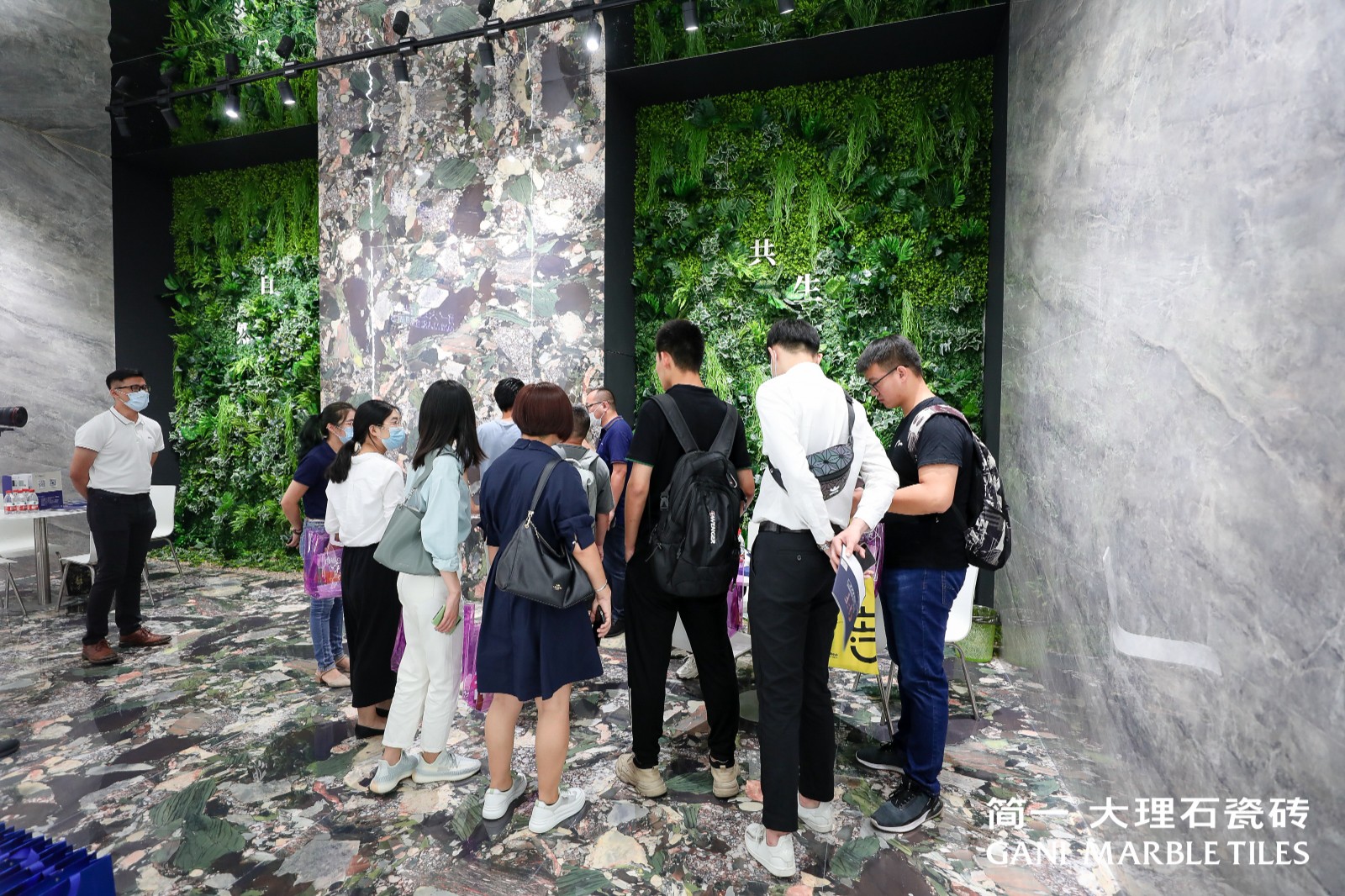 "Peacock fanning out its tail"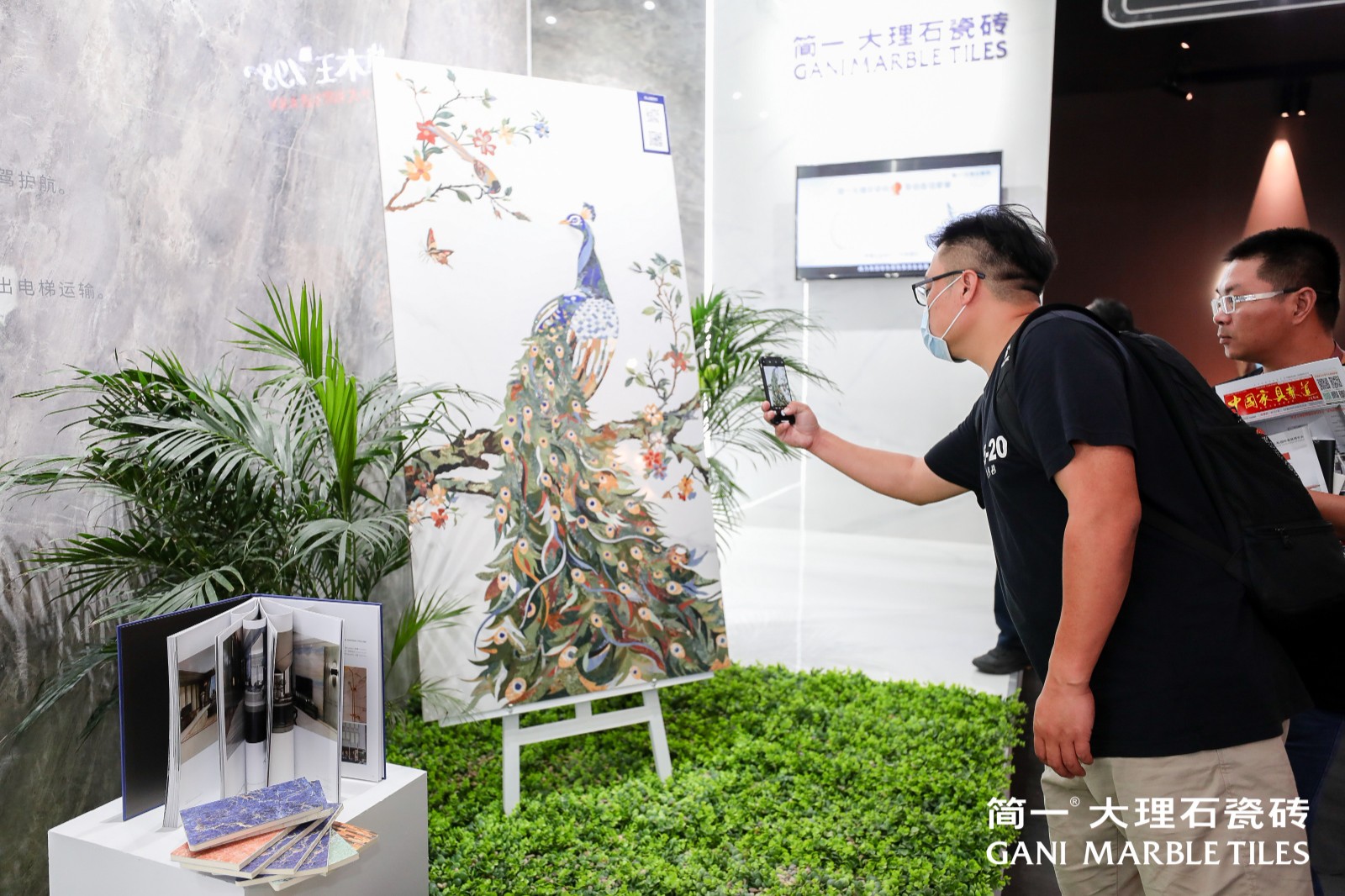 There is also a fairy peacock attracted the attention of the whole audience. A stream of people have stopped to take photos! The overall effect of peacock is beautiful and lifelike!
It is made by unique seamless joint medallion technology, combined and superimposed for many times. In the product design, GANI Diamond Blue and Verde Alpi are selected as the basic color system. At the same time, rare and precious stones such as natural agate, Australian deep sea shell and sky blue are selected and matched. We strive to improve the product and process, and strive to present the most perfect visual effect!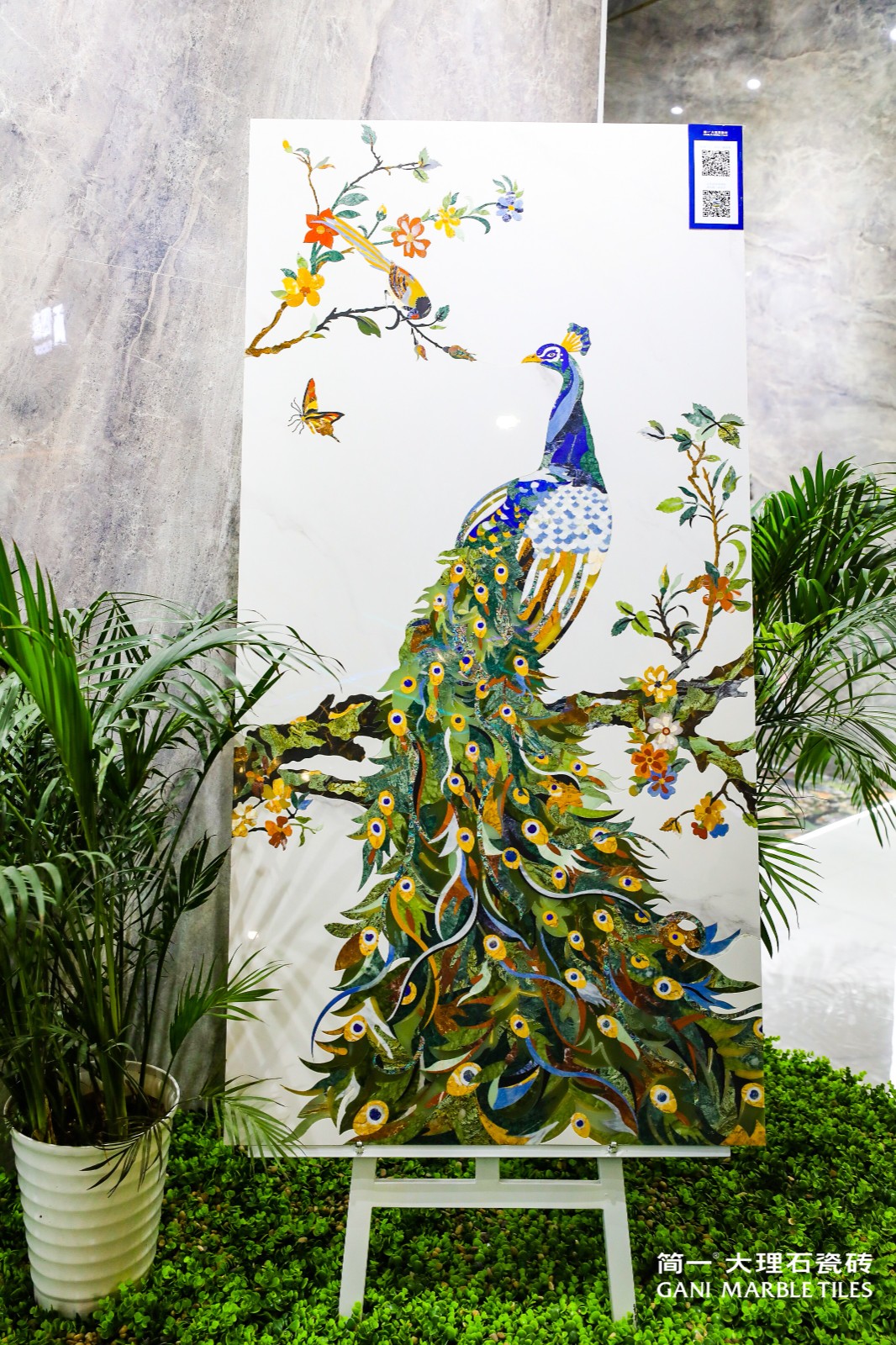 "Seamless joint and connected veins"
Why is GANI seamless joint and connected veins effect so beautiful?
The actual effect on site told us the answer: the seamless joint and connected veins needs to be done on two levels at the same time, the connected veins is not simply extending in one direction, but realizing the precise alignment of the texture. The gap between the tiles is strictly controlled within 0.5mm. The size of 0.5mm can hardly be seen by the eyes. The friends visiting the exhibition have touched it with their hands to feel the touch as thin as hair!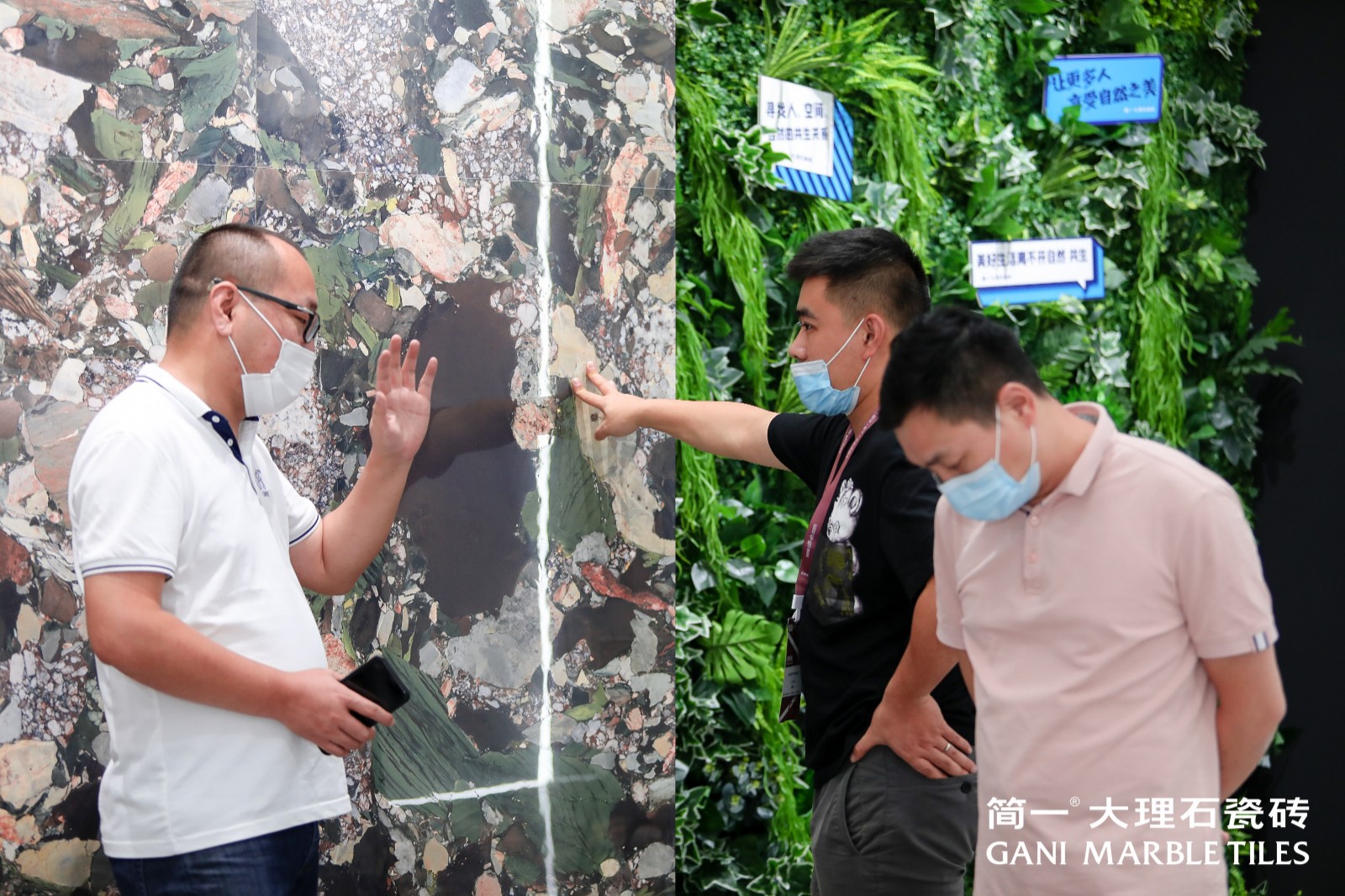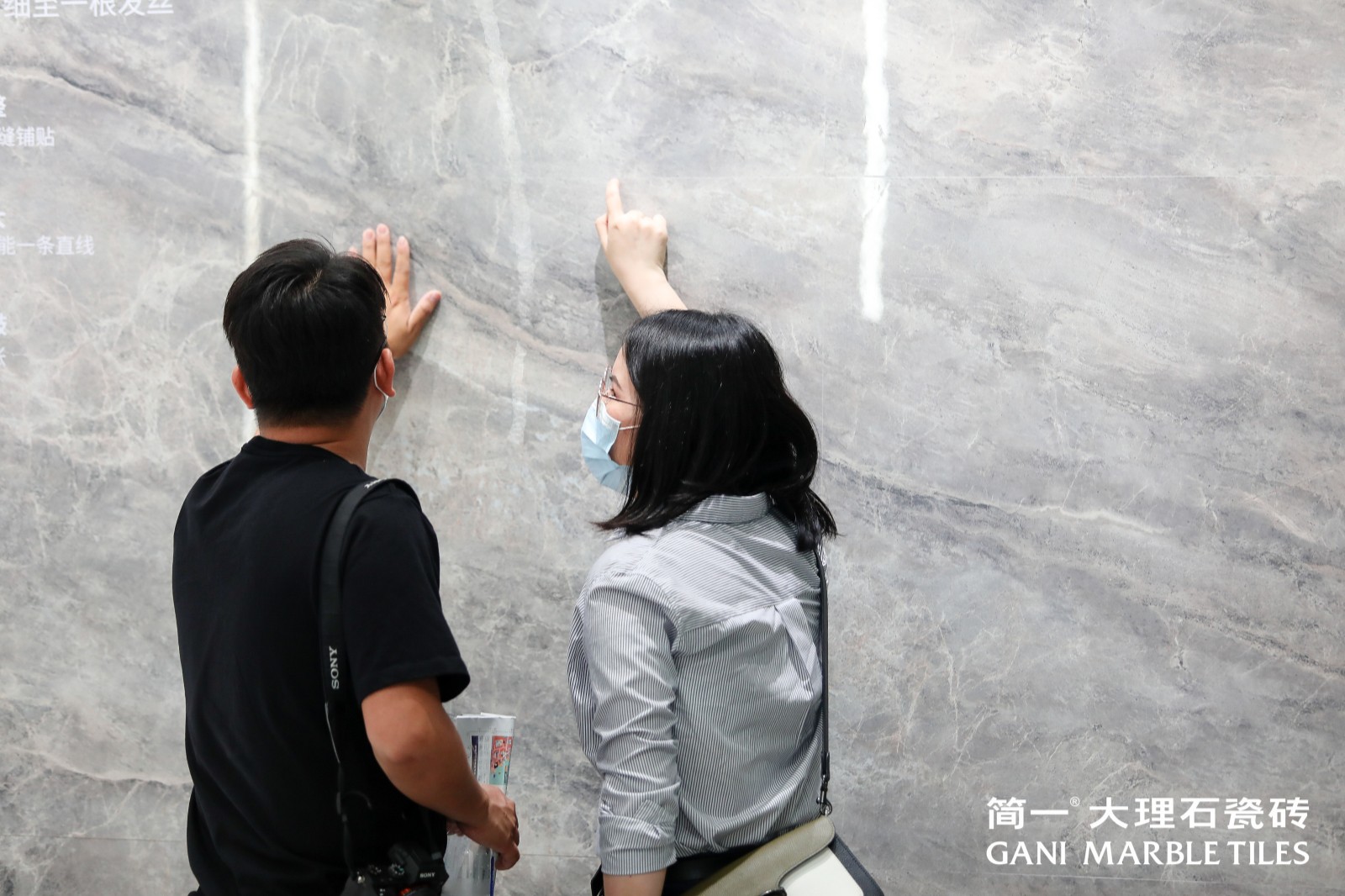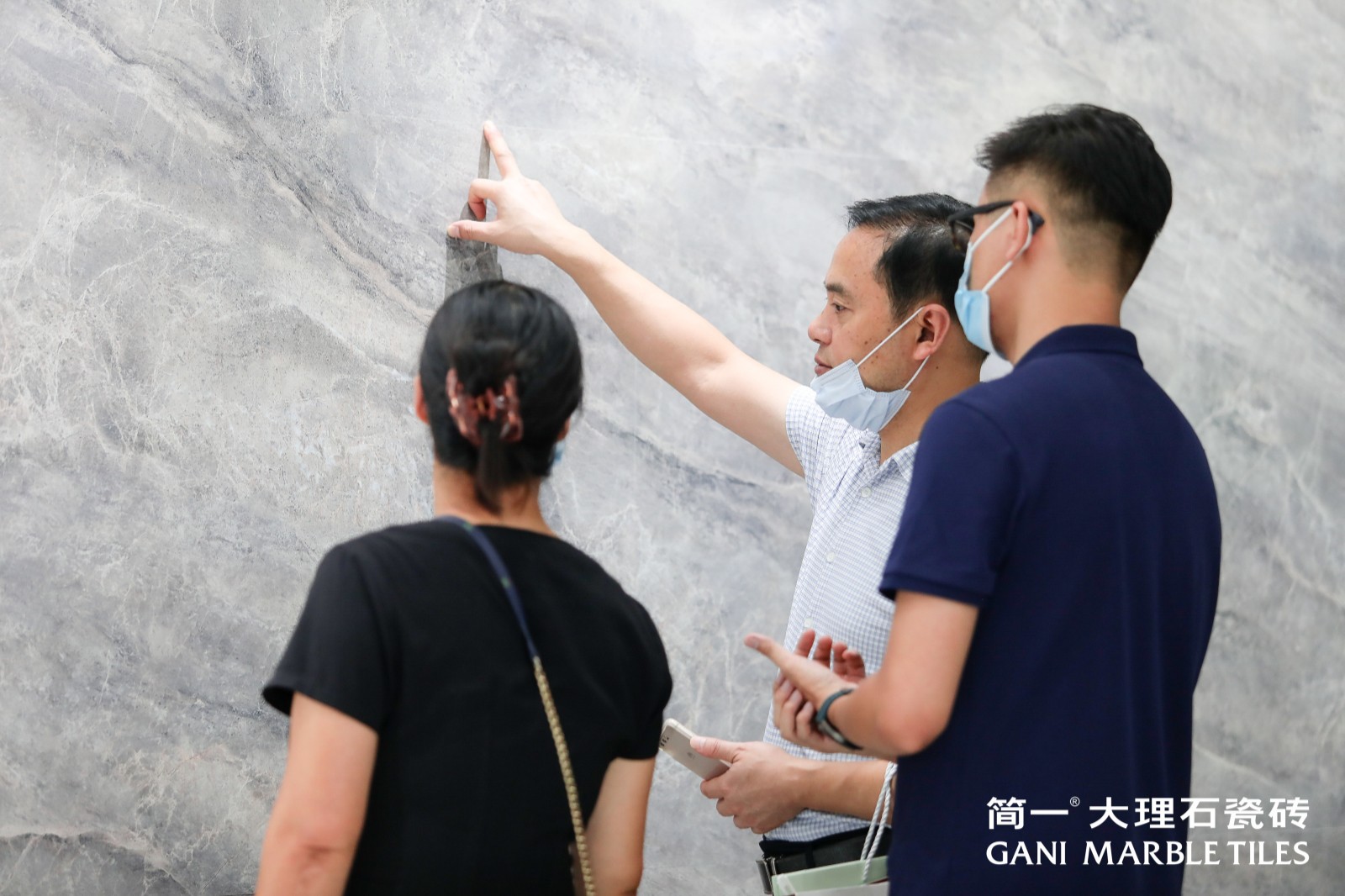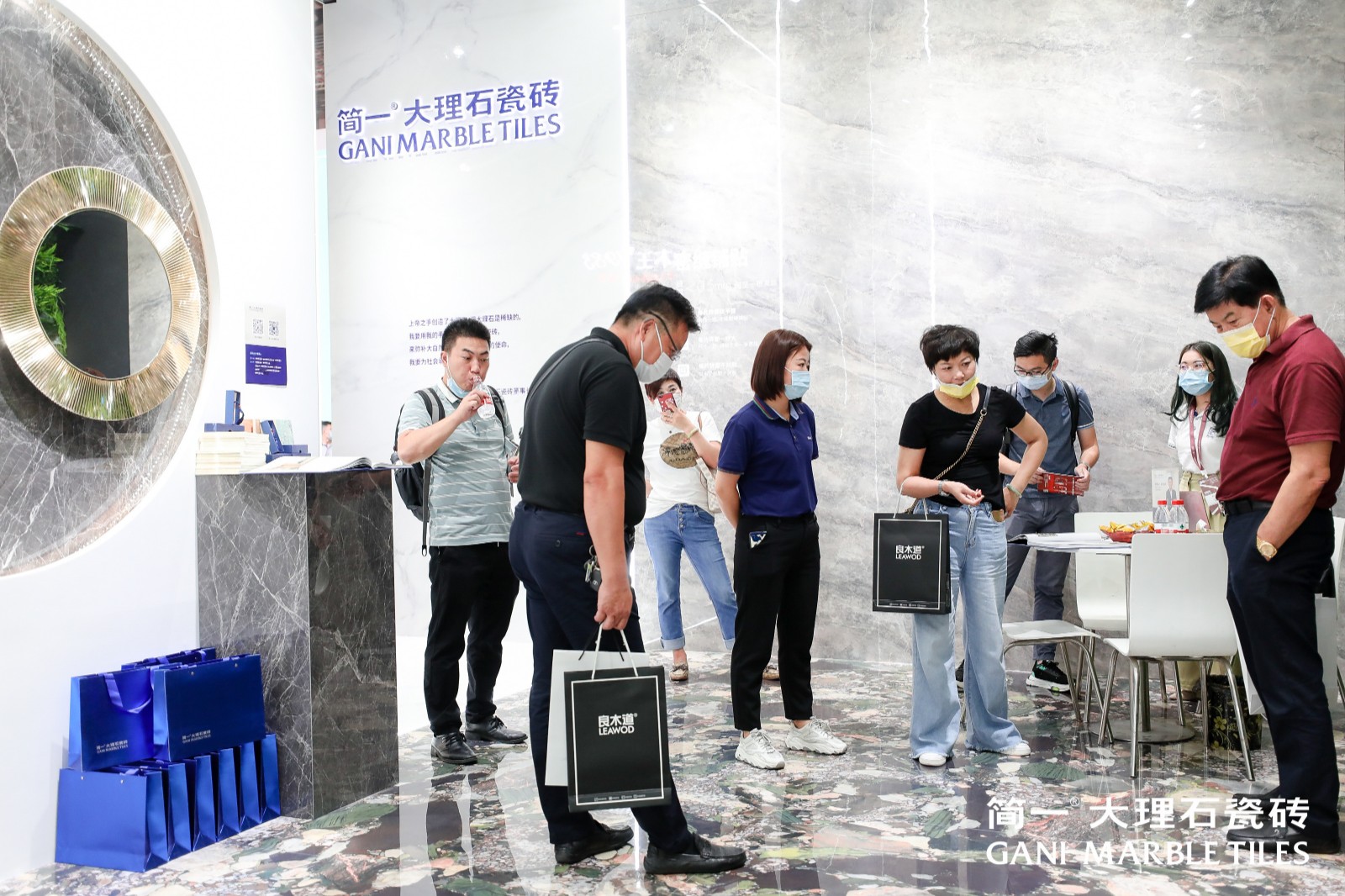 This year's DDS Shanghai was a great success and we look forward to seeing you again next year!