Mega Smart Factory goes into operation, a sign of expanding production on GANI's 21st anniversary!
27-05-2023
Mega Smart Production goes into operation
- a sign of expanding production on GANI's 21st anniversary!
On 27th May, the date of GANI 21st anniversary, GANI mega smart production base in Guangxi province put into production, marking a journey from specialization to expanding manufacture.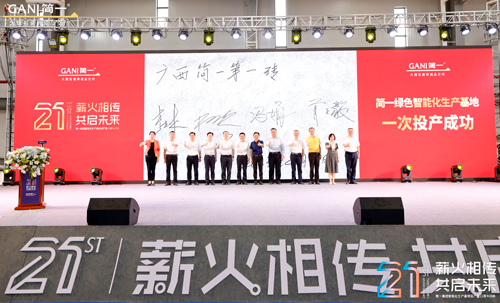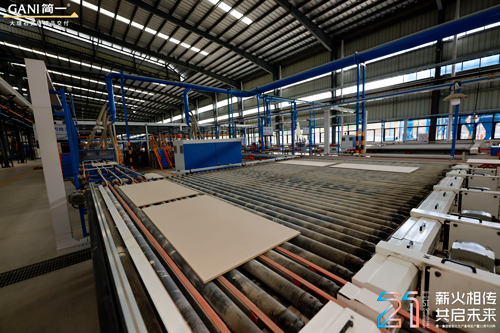 GANI Smart Production Base
For the following 10 years, GANI dedicates itself to building the world's largest national-level green factory and smart manufacturing demonstration enterprise in the marble tile industry.
The production base consists of building-integrated photovoltaics (i.e. BIPV) for power generation, the first company applying BIPV in the industry. With 60 million kWh power generation capacity per year, GANI saves 20,000 tons of coal, and reduces 54,000 tons of carbon dioxide and 160 tons of sulfur dioxide emissions. It is equivalent to planting more than two million trees.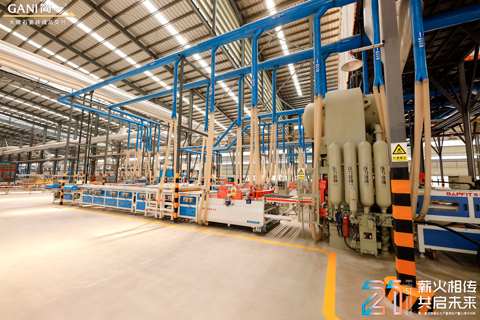 At the same time, the production base uses natural gas as fuel, which saves energy by 20% and reduces carbon emissions by more than 40% compared with fire coal(water gas). In terms of industrial sewage treatment, a fully automated sewage treatment system is used to recycle industrial sewage to a 100% extent, an outstanding improvement in resource utilization.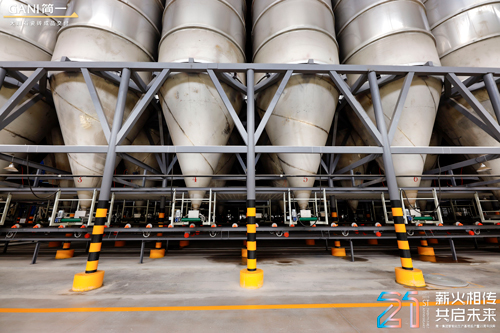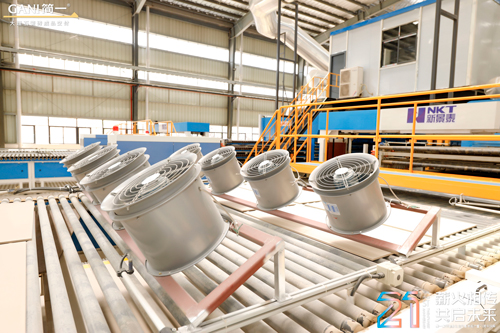 Main workshops
Smart logistics
From raw material processing to finished product delivery, GANI realizes digital control of the entire line. It is the first factory in the industry that employs the fully automatic smart warehousing and logistics platform.
Through digital technology and smart system, the production line can be quickly adjusted according to the customers' needs to offer small batch and diversified products, and greatly boost the high-quality development of the whole industry!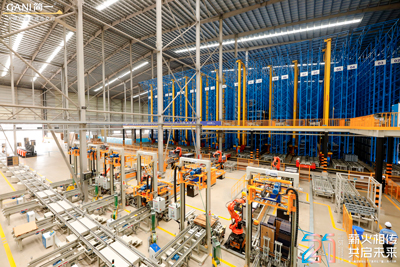 Smart Warehouse
R&D Think Tank
GANI has a scientific research team of more than 150 people, including Tsinghua postdoctoral fellows, and has a number of industry-university-research cooperation institutions and technological innovation platforms. It's innovative seamless-joint paving technology has been appraised by the China Building Materials Federation and Guangdong Building Materials Industry Association. The techonoly has been listed as an international leading level techonology, a ground-breaking tech that rocks the industry.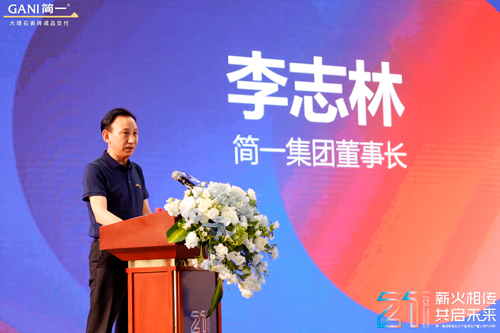 With the successful conclusion of the ceremony, GANI made a transformation from specialized production to expanded manufacture.
In the future, GANI will be dedicated to making a better life for our customers, fulfilling our responsibilities for social progress, and laying a solid foundation for a century-old and first-rate brand!