This large flat house with Italian luxury style is amazing
19-11-2020
Project information
Location | Ganzhou Park Da Guan
Type | Penthouse
Area | 300m²
Style | Italian-style luxury
Products | Assinis Grey, Statuario Calacatta, Amani Brown
This is a 300 m² penthouse, designed in the style of Italian extravagance.
As soon as you walk in the door, you can feel that the layout is very open.
The overall lighting design and soft furnishings with the effect are very brilliant!
It has a detailed texture and an overall great look.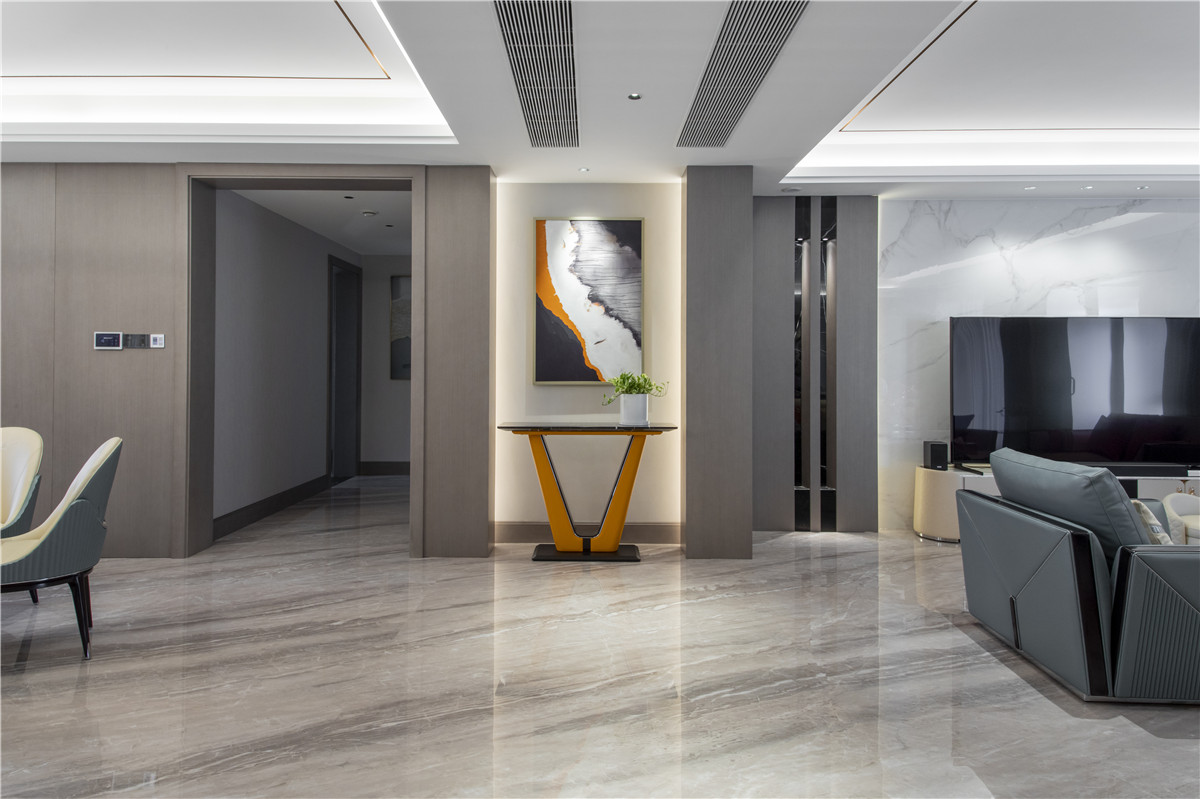 The living room and dining room are open, so the north-south air flow is soothing.
Open design opens up the space to the fullest
Wood veneers on the walls for an extravagant, minimalist feel
Statuario Calacatta for the TV background wall in the living room
The floor is used with Assinis Grey
Contrasting colors for a stronger visual impact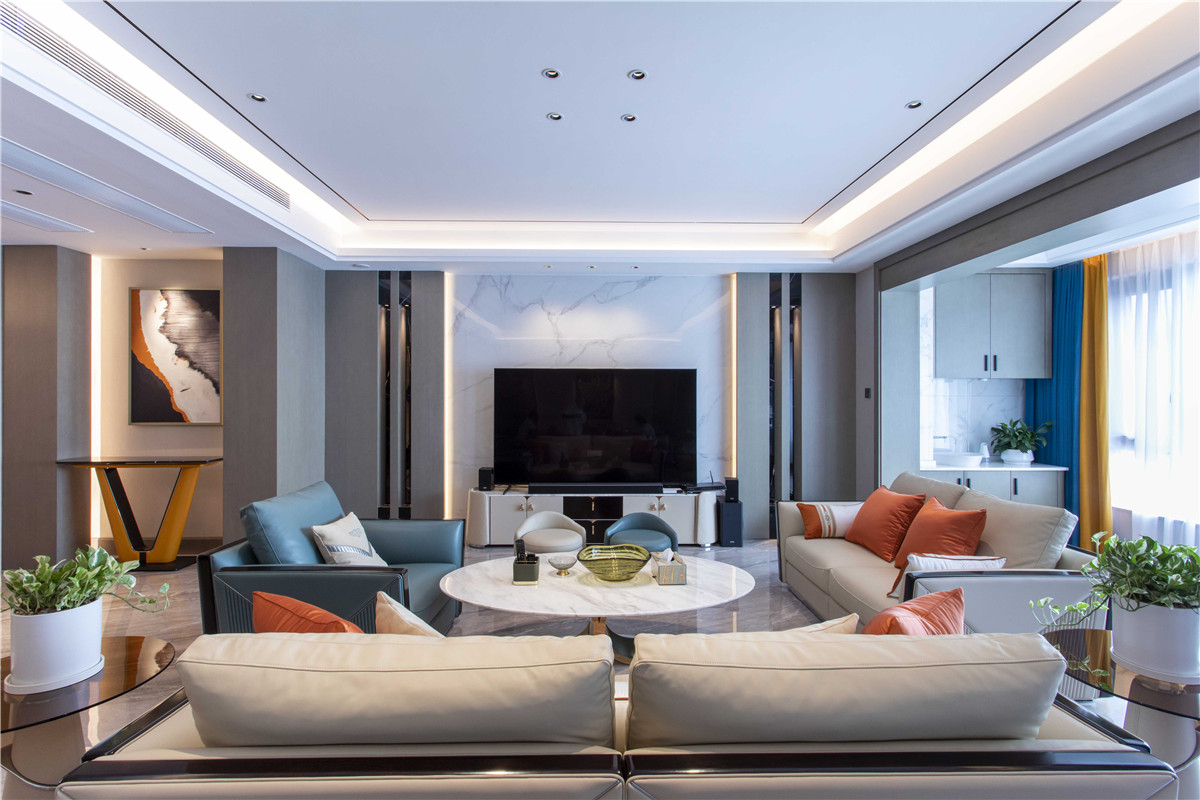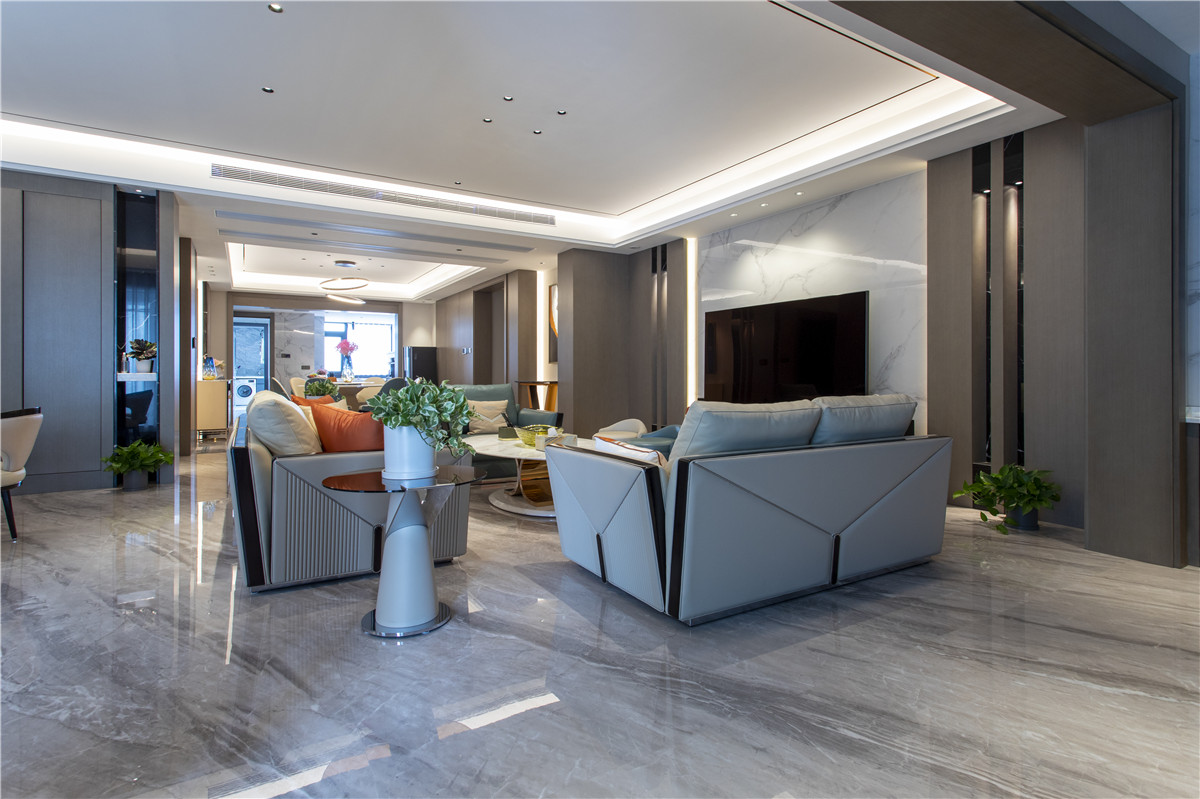 Italian light luxury style overall effect
The entire living room is very large.
How to maximize the use of space for a functional layout
The homeowner gave us a great demonstration.
Divide the living room in two.
Traditional meeting area and casual tea room side by side.
One space for different family living needs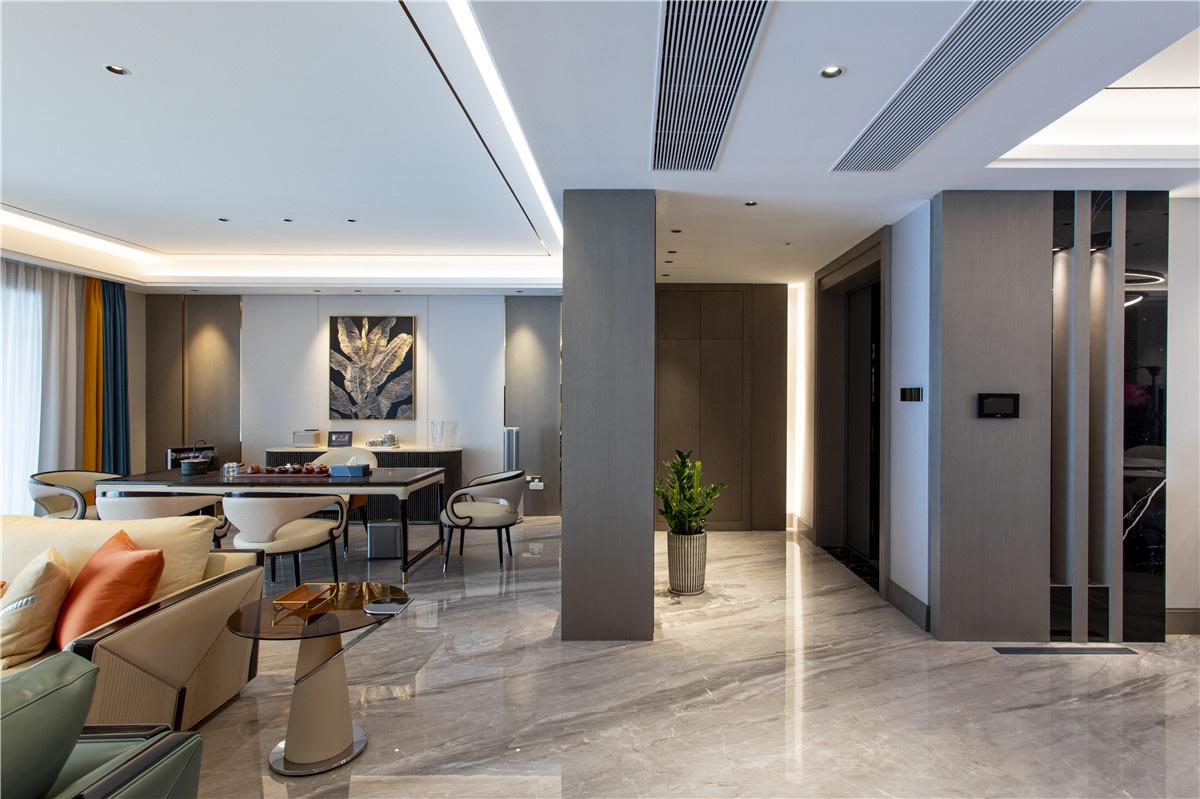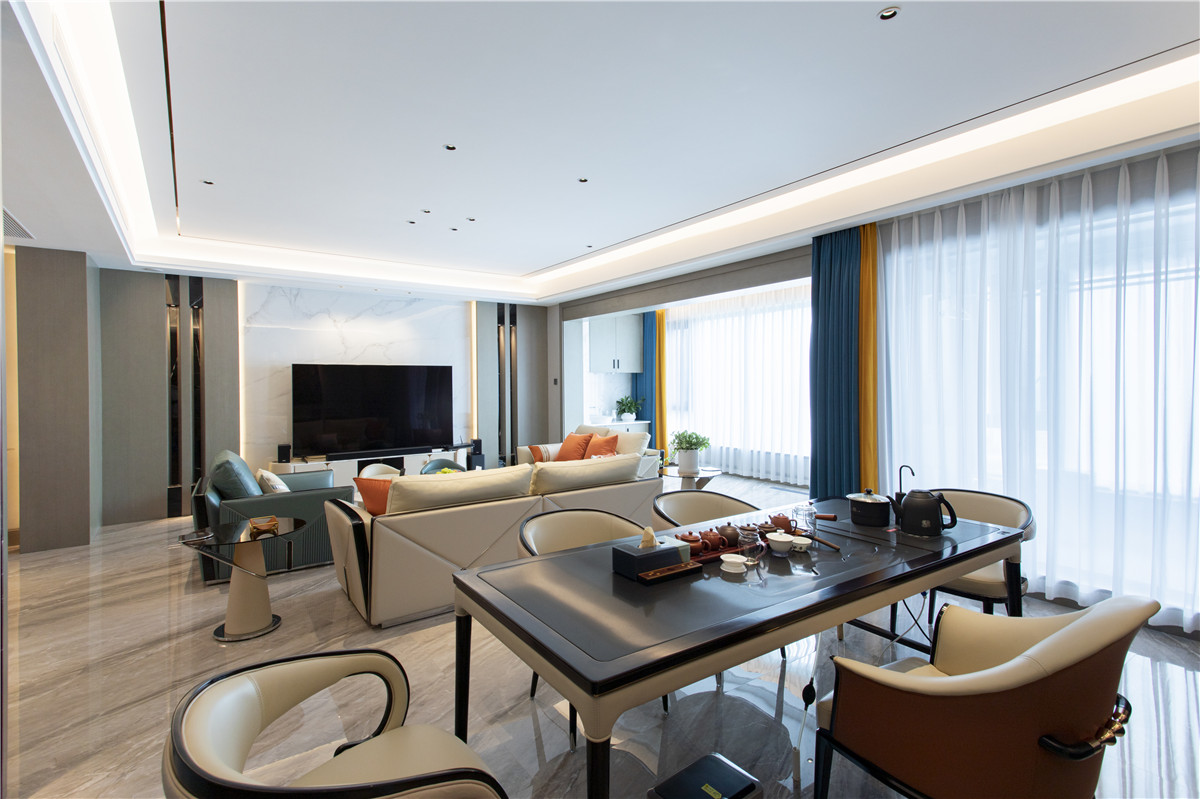 Living room layout: traditional reception area and leisure tea room
The whole house floor is paved with Assinis Grey with connected veins.
The tiles texture is paved according to its vein direction with seamless joint paving.
Connected veins allows the natural extension of the texture, a more three-dimensional effect.
Seamless eliminate the cutting sensation caused by wide gaps.
Achieving the ultimate in infinite visual experience.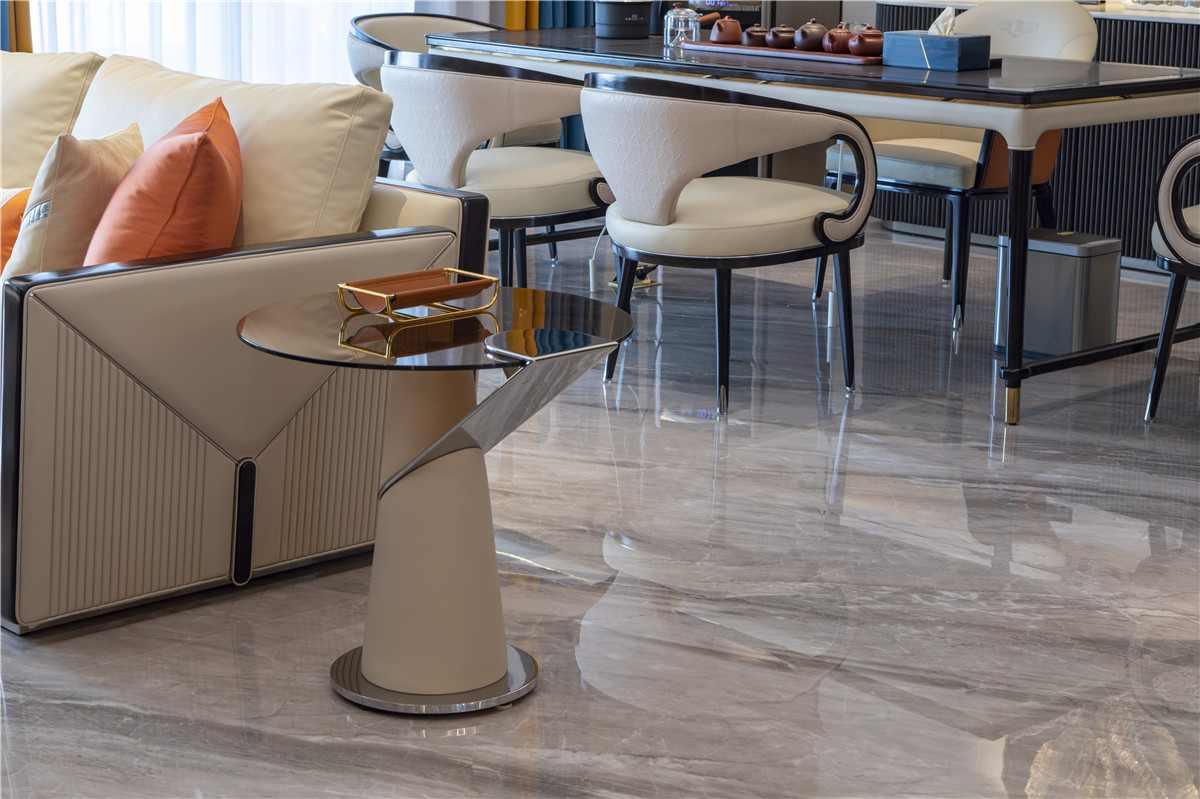 Close up of living room floor: the seamless joint paving effect of Assinis Grey
The soft design of the parlor is carpeting
And then because the overall effect of the floor tiles was so stunning
The owner immediately decided to return the carpet.
Because he don't want to ruin the integrity of the floor.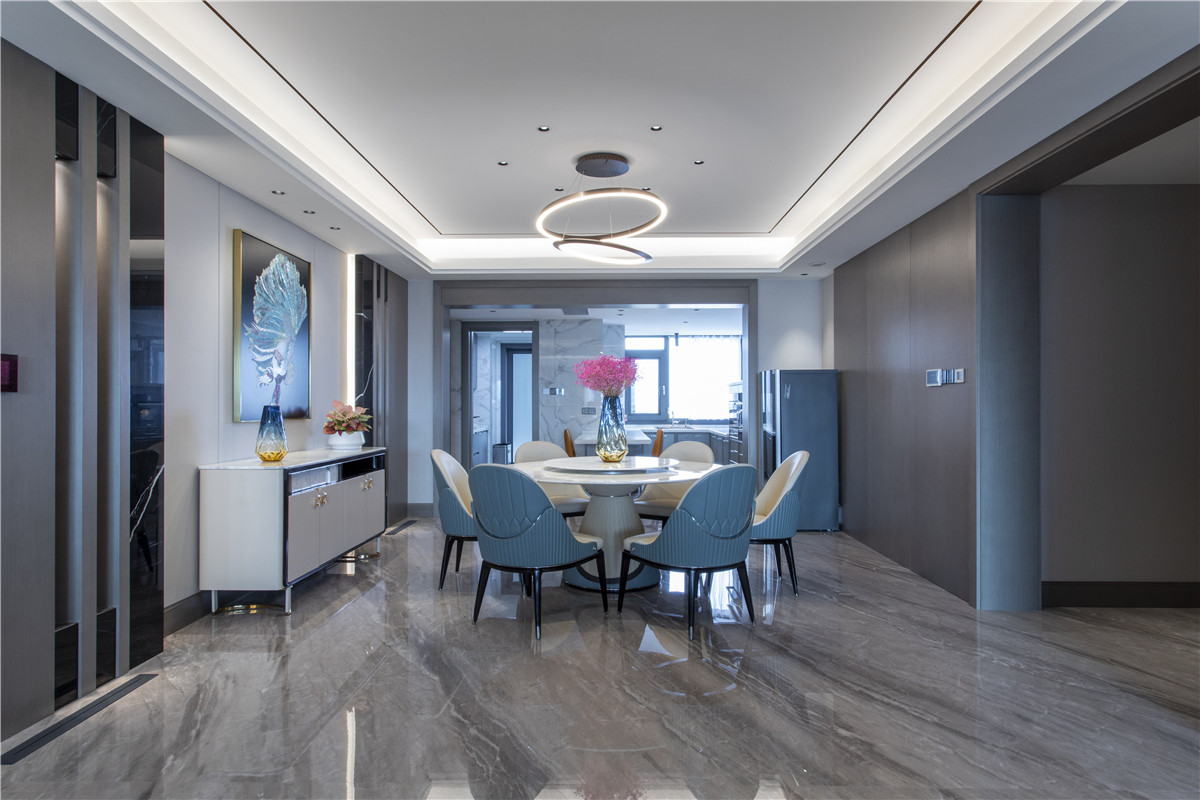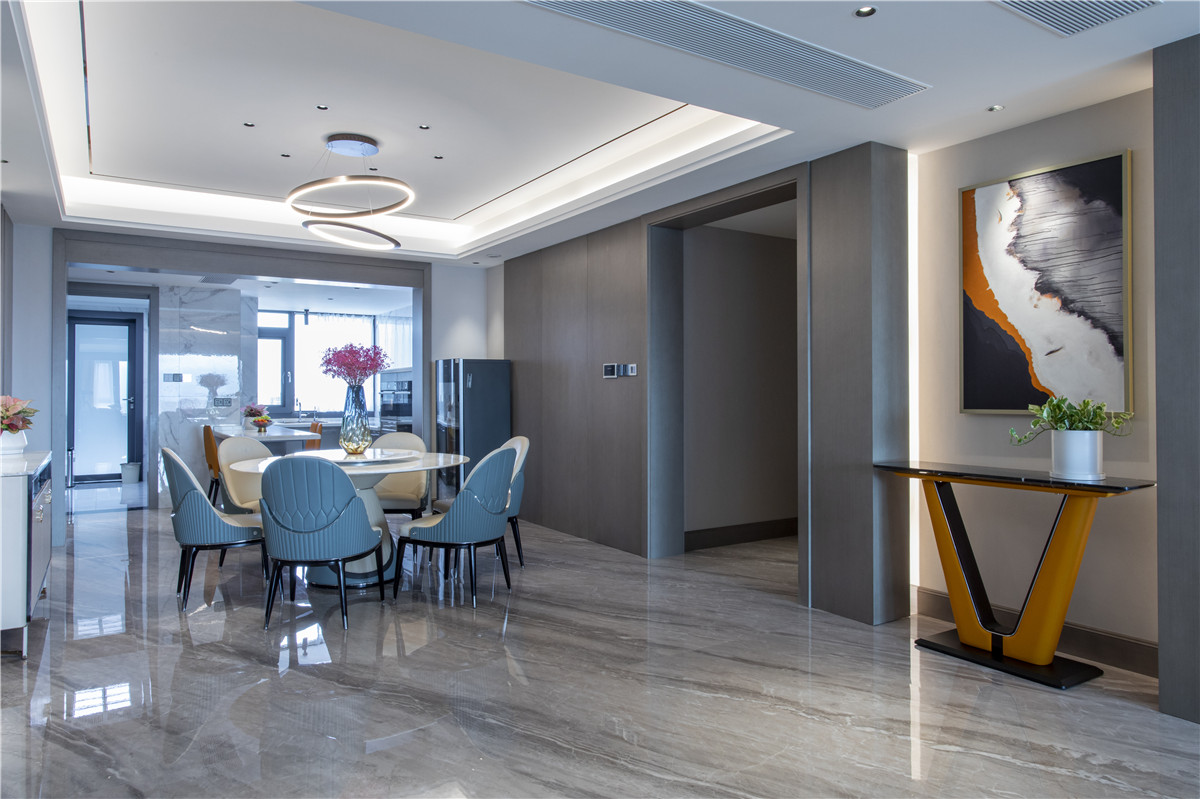 Dining room: Assinis Grey seamless joint paving and connected veins effect
Next let's look at the dining room and kitchen.
There is another unique feature of the whole house design zoning
It's two kitchens, side by side.
To the right is the open kitchen with bar.
Statuario Calacatta with seamless joint paving for a clean, sophisticated look.
This place mainly serves cold food and refreshments.
On the left is the one-piece kitchen where Chinese food is cooked.
Family-friendly, sleek and minimalist detailing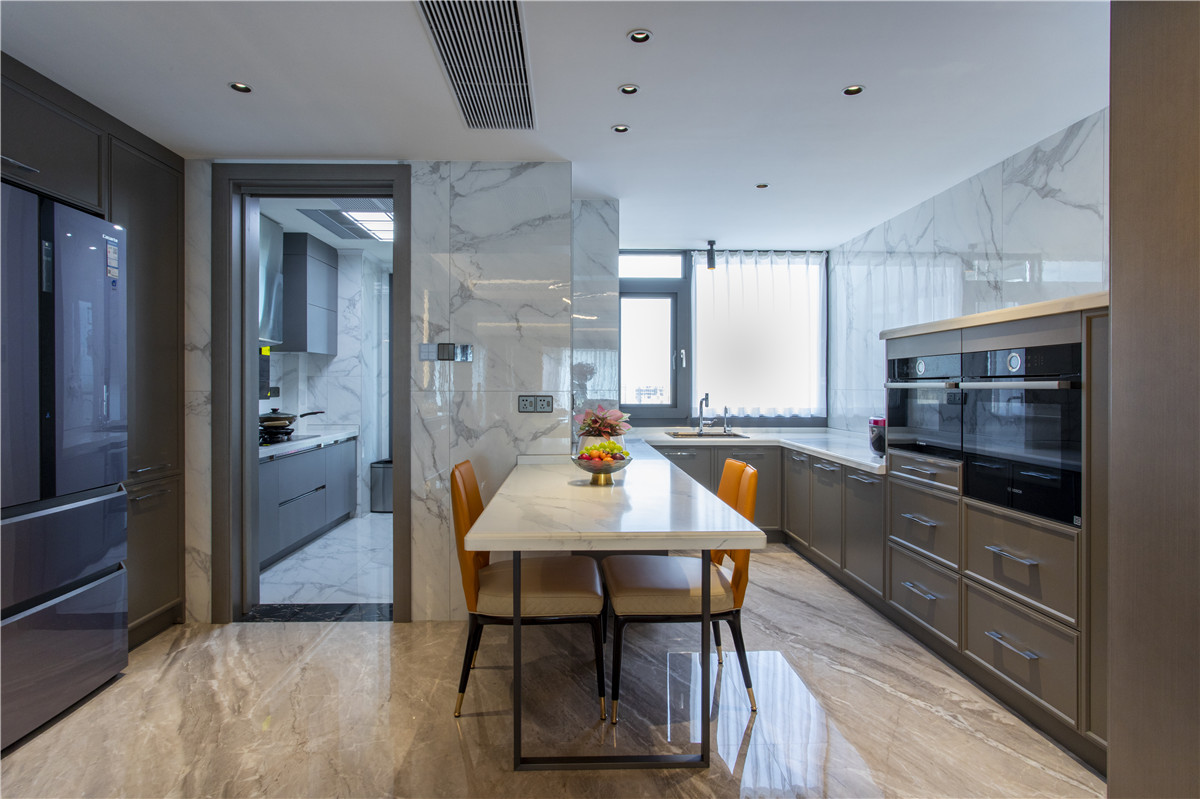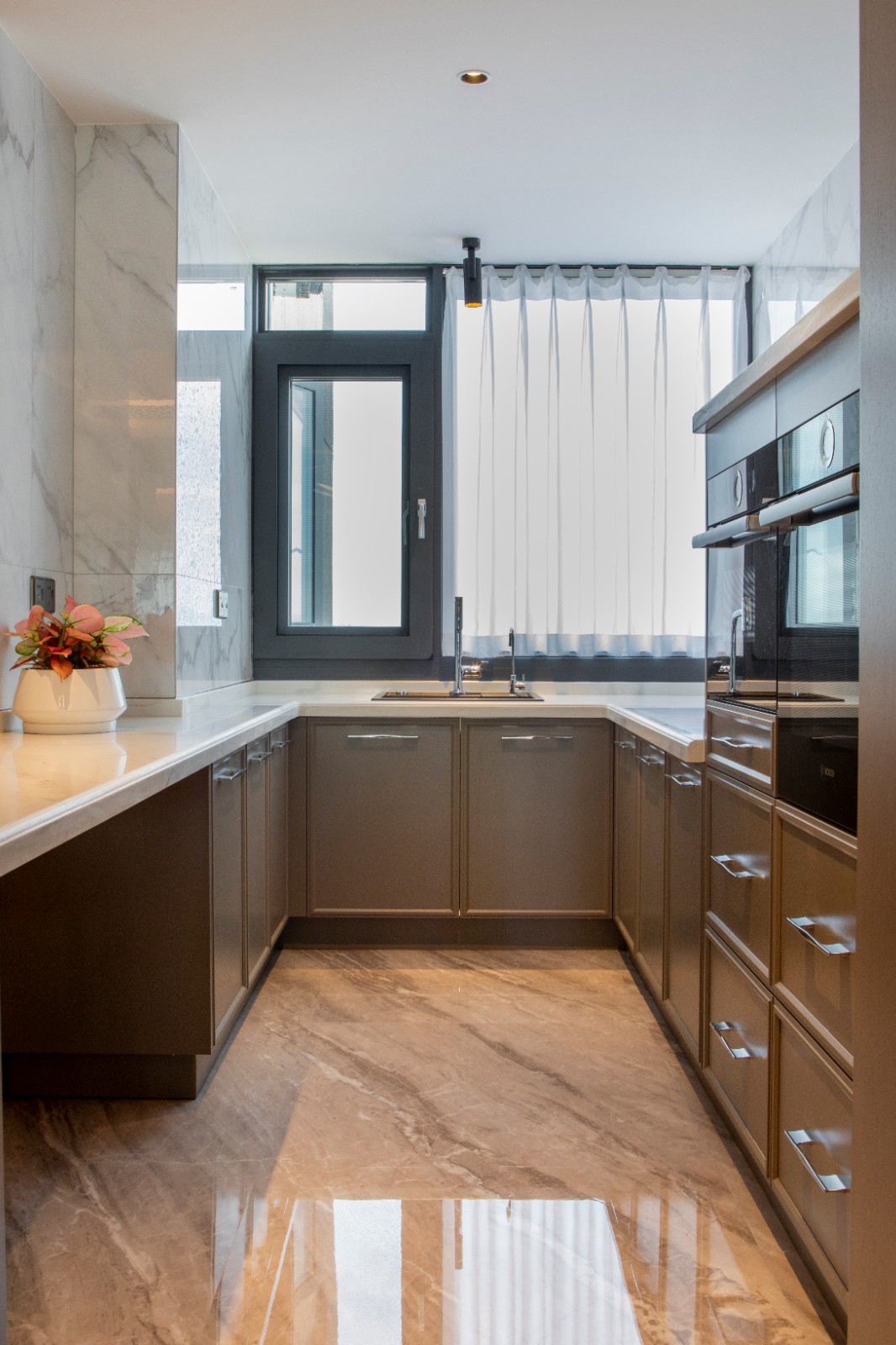 Kitchen flooring: Assinis Grey seamless joint paving and connected veins effect
Finally, let's look at the bathroom.
Continuation of the minimalist tone of gray and white
The walls are Statuario Calacatta and the floor is Armani Brown.
Classic, durable, easy to care for and comfortable.
The separation of wet and dry design zones is also cleverly handled.
The sink, toilet and shower areas have glass partitions.
Care and refinement are evident in every aspect of the home.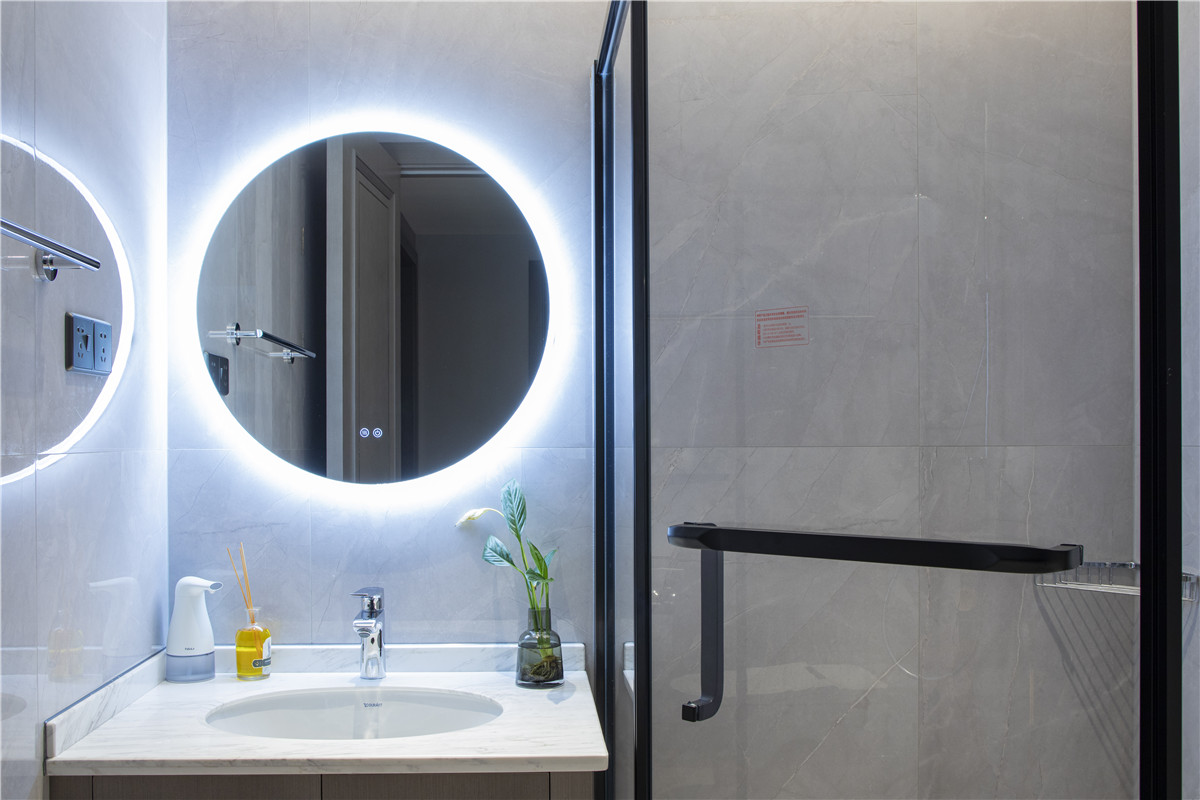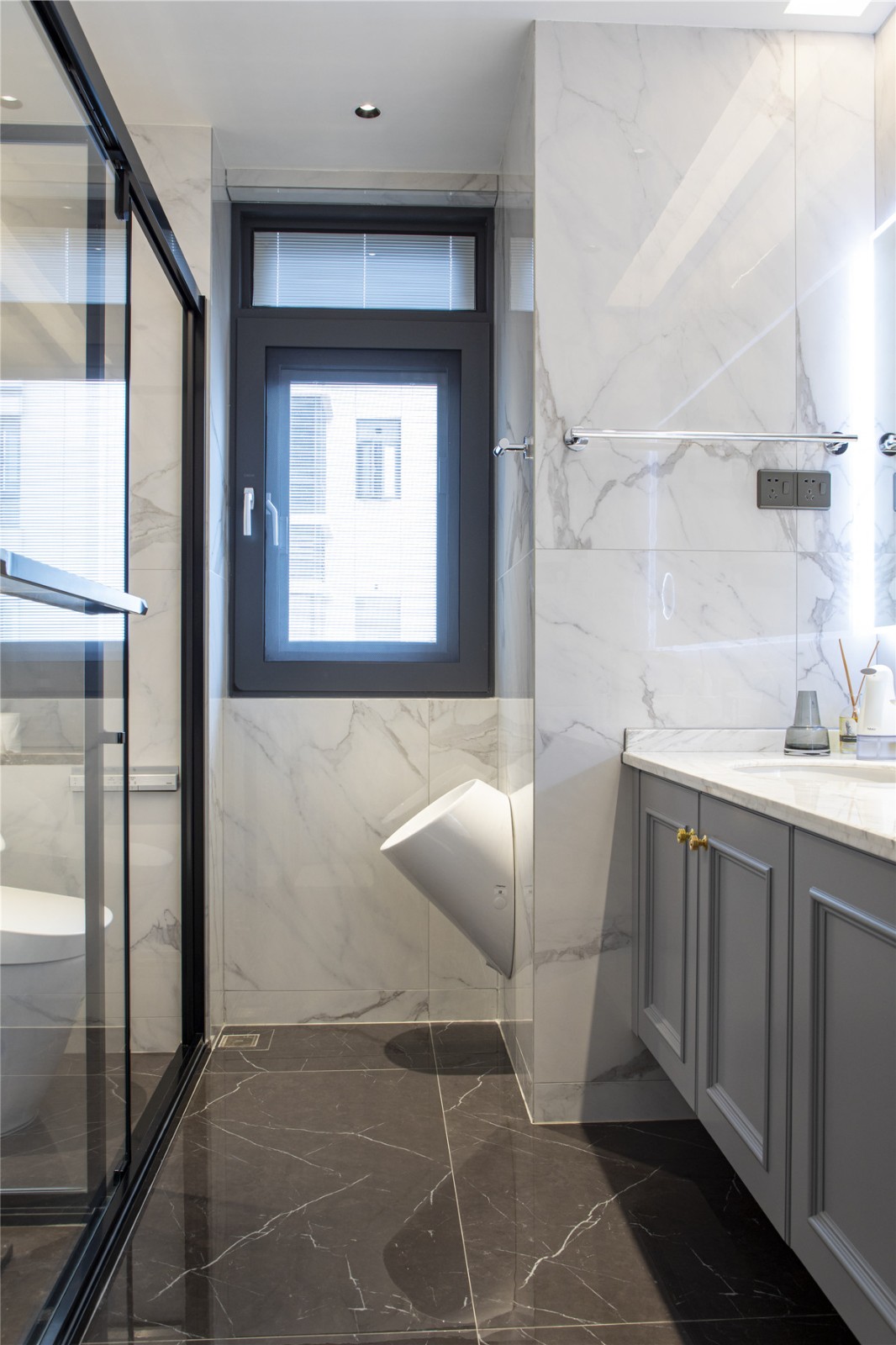 Bathroom: Statuario Calacatta + Armani Brown